Eurostar
Eurostar 'bring something interesting back' by AMV BBDO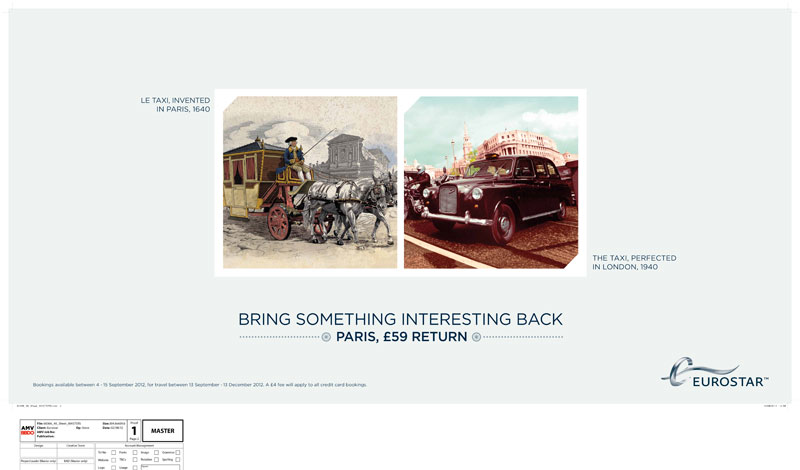 Eurostar has launched a post-Olympic ad campaign calling on consumers to "bring something interesting back" from a trip abroad with the rail company.
The print, digital and outdoor campaign, the first since Eurostar appointed Abbott Mead Vickers BBDO, will run for two weeks.
Ads focus on aspects of British cultural life that originated in Eurostar's destination countries, France and Belgium.
One execution dwells on the origins of cricket, with the poster ad stating: "Crekketes, first recorded in Belgium, 1533. Cricket, established in London, 1744."
Another humorous ad shows a classic 20s Parisian scene alongside a shot of British women on a night out, stating: "Parisian chic: little black dress, 1926. Essex cheek: LBD, 2012."