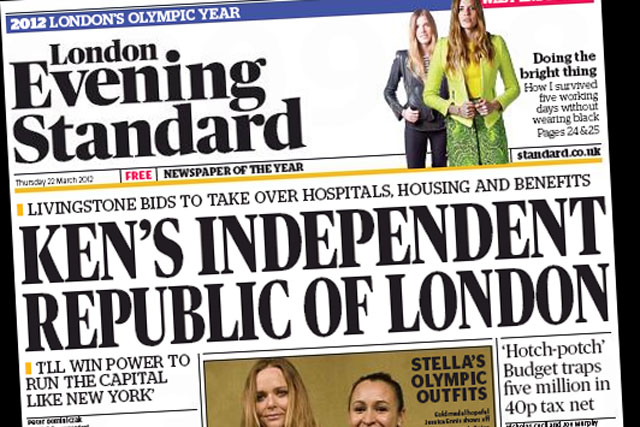 The appointment of MediaEquals forms part of the paper's planned Olympic bonanza, which included auctioning off premium advertising slots and planning to up its print run by 150,000 to 850,000 copies.
MediaEquals previously managed the sale of outdoor media for the Olympics.
The Evening Standard's appointment of MediaEquals marks the fist time any premium press has been auctioned in this way.
MediaEquals will sell a range of advertising propositions, including cover wraps, supplements and online specials.
John O'Donnell, group commercial director of the Evening Standard, said: "We are very excited to be working together on what we believe to be the first time any newspaper has decided to auction premium media, anywhere."
The title is hoping to get a head start on other newspapers by auctioning off a number of commercial packages.
Currently, the London Evening Standard publishes on average one cover wrap a month, but executives are hoping to lift this quota significantly during the Olympics.
Details over who will be able to bid on packages are still being finalised though it is expected that, due to the amount of media available, it will be a more open process than was the case with, for example, the outdoor packages, where London 2012 sponsors such as McDonalds, Coca-Cola and Cadbury got the first chance to bid.
Follow John Reynolds on Twitter @johnreynolds10