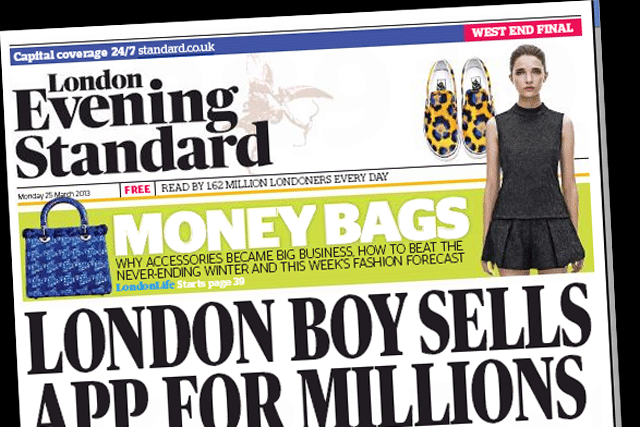 The newspaper brand's Dispossessed Fund, which strives to fight poverty in London, has raised £10.41m for struggling families across the capital through individual donations, Government funding and the Big Lottery donation.
The record figure was reached after Comic Relief pledged a £1m donation to the cause, firmly establishing The Dispossessed Fund at the forefront of newspaper-created charity.
The Fund was established in July 2010 and works with marginalised children and their families in London. Since its launch, grants for £4.57m have been given out to 649 groups.
David Cohen, campaigns editor of the London Evening Standard, said: "We have smashed our original target of £1m set just three years ago and I'm sure we will see the charity go from strength to strength.
"Here at the London Evening Standard, we pride ourselves on our campaigns and it's fantastic to see the Dispossessed Fund helping thousands of Londoners during this current economic climate."
Despite being in the grip of the worst economic recession in a lifetime at the time, The Dispossessed Fund was established by the publisher in an attempt to redress the crime that, in the richest capital in Europe, almost half its children live below the poverty line.
Find more information about London Evening Standard's Dispossessed Fund here