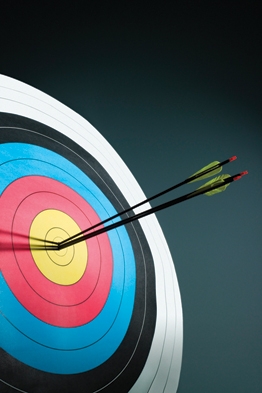 For example, advertising is no longer limited to a few magazines and a couple of television networks from 8-11 pm. Today, marketing is part of our world 24/7 and surrounds and impacts almost every aspect of life. The old forms are still there but distributed across multiple TV channels and a dizzying array of magazines.
But online, the complexity is even greater. Every time you sit down at a computer, an ever-growing volume of marketing is directed at you.
Email, real-time product recommendations and targeted display advertising are just the tip of the iceberg.
These new forms of advertising are increasingly entering and re-defining our social environment as we interact with friends and colleagues in online networks and social media.
What is most important to you as a business executive in this permanently connected world, is that your customers are now interacting with you in many different ways. In a store or office, on your website or Facebook page and through your emails and displays ads.
But no matter where they connect with you, they expect to have the same positive and consistent brand experience. Your challenge is to find your audience no matter where they are and then offer them the seamless experience they demand.
Effective marketing in this complex always-on universe requires strategies and technologies that provide effective measurement across all marketing channels so that as an executive, you can have confidence and peace of mind that every pound spent on marketing contributes to your business success.
You need to be sure that your marketing team has the knowledge needed to allocate marketing spend from an unproductive channel to a more lucrative one. In this universe, marketing is driven less by art and creativity, and more by data and math.
This is where Coremetrics comes in – 9 years ago, we had the vision to build a platform that gives marketing executives and business analysts relevant and comprehensive customer data that measured the impact of what they were doing in real time.
More importantly, we wanted to provide a new breed of marketers with exceptional insight – insight into patterns, trends and anomalies so that they would be in a position to make the right decision, right then, every time.
We knew it would be imperative to enable our clients to make the best investments with their marketing budget, to optimise every customer interaction and to generate the best return to the business.
What we built we call the Coremetrics Continuous Optimisation Platform – it is the central decision centre for the online marketer. It leverages all relevant data from any source in the customer lifecycle, including online and offline interactions, as well as relevant data from mobile, social media, point-of-sale and CRM systems, and includes our marketing automation solutions for advertising, personalisation and multi-channel interactions.
We encourage you to take the time to explore our site www.coremetricsworld.co.uk and learn how we can help you turn your marketing data into true business value for you and your customers. With Coremetrics, you can make the right decision every time, across every marketing channel.
Click below for your free White Paper from Coremetrics