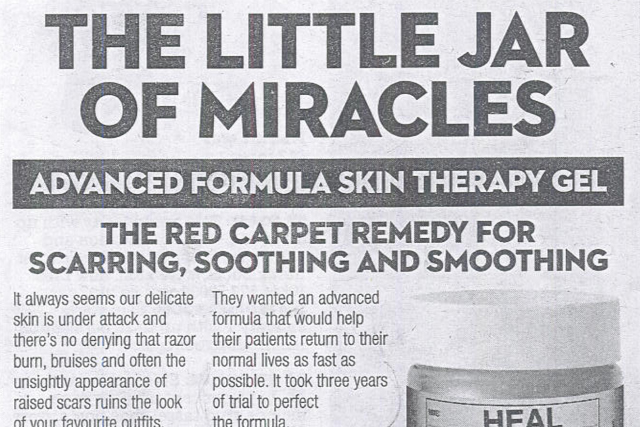 The ad promoted a cream called Heal Gel and was created in-house as a joint promotion between My Aesthetics and Express Newspapers.
It featured a picture of a smiling woman next to text, which read "the little jar of miracles, advanced formula skin therapy gel, the red carpet remedy for scarring, soothing and smoothing".
It ran in print throughout Express Newspapers' portfolio.
The ad received one complaint which challenged whether the ad's claims that the cream could heal scarred skin were able to be substantiated.
My Aesthetics said the healing claims in the ad were backed by evidence and a full scientific evaluation had been taken to ensure the product was fit to be sold.
The ASA said that the language used in the ad, such as suggesting the product could "help you back to your normal self," was misleading because it implied the cream could help to alleviate depression or adverse conditions that could cause scarring. My Aesthetics denied this.
My Aesthetics did not provide specific clinical evidence to the ASA that the Heal Gel product reduces the appearance of scars, deeming the ad misleading.
The ASA ruled the ad must not appear again in its current form.