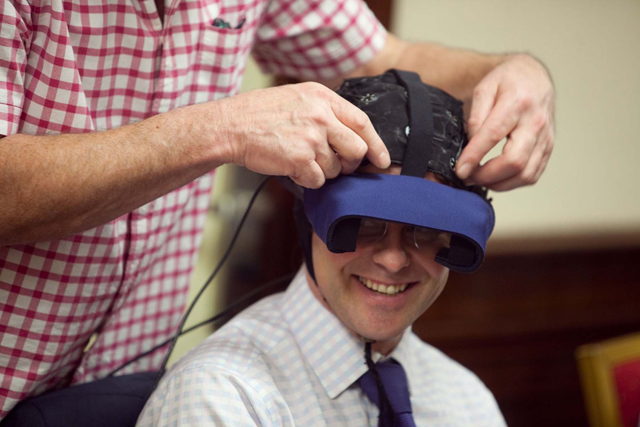 By partnering up with brain imaging research company, Neuro Insights, Eye claims to have measured the brain activity of consumers in different out of home environments to create the first neuro imaging study to be conducted for the UK outdoor media market.

Using neuroscience techniques, Eye claims to have been able to take a look inside consumers' minds and measure their emotional responses to out of home advertising.

According to Eye, while industry measures of exposure are important, they only tell part of the story.

The results show that different environments, formats, weights and creative treatments have an impact on how consumers think and feel about the brands advertised, and are key to influencing future buying behaviour.

The research found that across the range of neuro responses, responses to airport posters were 18% higher than responses to roadside posters.

In the airport environment, responses to dynamic posters were 21% higher than responses to static posters.

The impact of advertising in the airport was heightened by repeated exposures and in general, larger posters elicited stronger responses than smaller ones.
They are processed by the brain in slightly different ways – so smaller formats are better for conveying detail rather than larger ones.
According to Neuro Imaging, dynamic digital copy heightens the intensity of a brand's communication considerably, equivalent to multiple static displays.

Neuro Imaging also gives an insight into how brands can create the most effective creative campaigns.
The human brain likes puzzles and stories, so having to put some work in to solving a campaign and make the connection back to the advertiser means that the advertised brand is more likely to be committed to long-term memory.

Stephanie Sheth, marketing manager at Eye UK, said: "Two years ago we used Eye Tracking to prove that consumers engage with advertising in airports. Now our Neuro Imaging study confirms that consumers will remember a brand's message long after they have left the airport and that digital formats have the greatest impact on saliency and brand favourability."