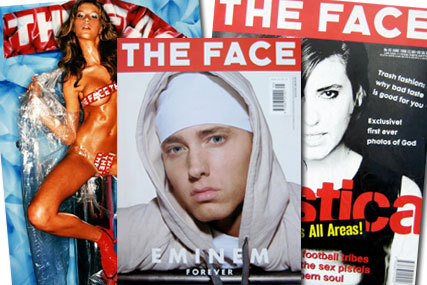 Key executives at Bauer Media, including chief executive Paul Keenan and Geoff Campbell, the managing director of its men's unit, have enlisted former FHM editor Anthony Noguera to oversee the proposals, which are likely to result in the brand resurfacing next year in a new format.
According to sources, the publisher is contemplating a number of options for the new brand, including relaunching it as a digital-only proposition, a free magazine or a subscription-only title.
Bauer Media, which owns the brand's trademark after it acquired the magazine's former owner Emap Consumer Media, has ruled out reviving The Face in its previous incarnation of a monthly, paid-for news-stand title.
Sources have revealed that the plans "are very active" and Bauer executives have already sounded out one leading advertising agency over the plans to relaunch the brand.
The Face, which played a key role in defining popular culture in the 1980s, was launched in 1980 and in its pomp posted a circulation of nearly 80,000 copies.
The title closed in 2004 after Emap decided it was no longer financially viable and a buyer could not be found.
Rob Lynam, press account director at Mediaedge:cia, said: "There was a lot of talk at the time about The Face coming back in some form. It will create opportunities in areas where they don't have any at the moment."
Bauer Media declined to comment, other than to say it has no current plans to relaunch The Face.