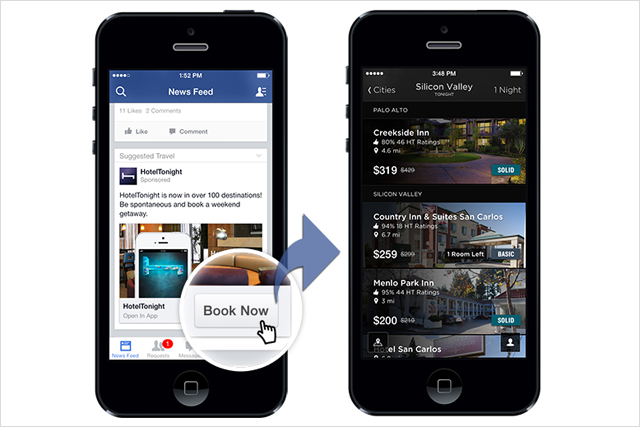 The social network claims since it launched its "mobile app ads" feature thousands of businesses have taken it up and it has driven more than 145 million installs from Apple's App Store and Google Play, but Facebook is concerned with the lack of engagement.
Some 66% of app users only open the apps between one and 10 times, according to research from Facebook mobile measurement partner Localytics.
Facebook hopes to drive further engagement by introducing features that will allow brands to integrate seven different calls to action to mobile app updates in people's news feeds.
These actions include "open link", "use app", "shop now", "play game", "book now", "listen now" and "watch video".
Facebook claims the additional functionality will allow a travel brand such as HotelTonight to drive take up of last minute weekend getaways.
The social network said other applications could include a retailer notifying existing users of a promotion or a music app introducing people to a new playlist.