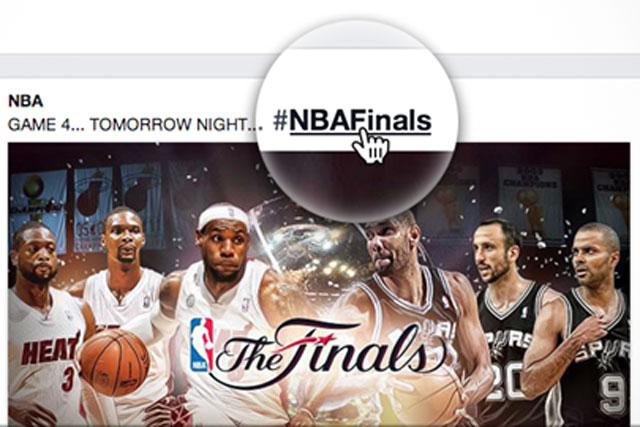 Brands that use hashtags on other platforms that are connected to a Facebook Page will now be automatically clickable and searchable on Facebook.
Users can now search for a specific hashtag such as #fathersday from their search bar and compose posts directly from the hashtag feed and search results.
Greg Lindley, product manager at Facebook, said: "The recent 'Red Wedding' episode of 'Game of Thrones', received over 1.5 million mentions on Facebook, representing a significant portion of the 5.2 million people who watched the show.
"To bring these conversations more to the forefront, we will be rolling out a series of features that surface some of the interesting discussions people are having about public events, people, and topics. As a first step, we are beginning to roll out hashtags on Facebook."
The news comes two weeks after Facebook revealed it was launching verified pages, another design feature used by Twitter, to allow people to identify authentic accounts of brands and celebrities on its network.
Facebook said hashtags will not impact distribution or engagement in the news feed and expects to add more product features over time, including trending hashtags and new insight tools.