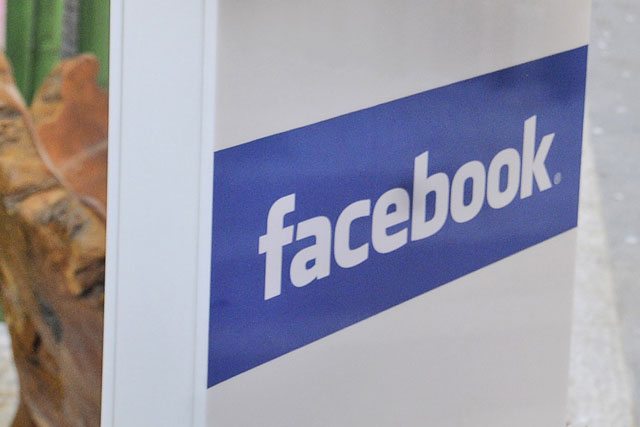 Since Facebook's initial public offering (IPO) in May that valued the company at $104bn, any new feature unveiled by the company has been subject to intense scrutiny.
Major developments at Facebook since the IPO include the launch of Facebook Graph Search and an updated version of the news feed, which aims to turn Facebook into a "personal newspaper".
Hernandez spoke to Marketing about how the new features will affect brands and how the "surprising" growth of mobile is now at the centre of Facebook's strategy.
Why is mobile such a priority for Facebook?
"We saw this acceleration of mobile adoption two years ago and it really accelerated, surprising even us. If you assume to get to 'x' billion more users like Mark [Zuckerberg] would like us to then you do have to accelerate mobile penetration, especially as emerging markets rise.
"So the question is how do you engage with a user who is in the news feed on his mobile device, in a very intimate place reading updates from his best friends, without putting a banner ad on top of the Facebook app, which a lot of display platforms wanted us to do? We were seeing engagement on the news feed on the web so we thought, why can't we bring the same engagement to mobile?
How can brands take advantage of Facebook users moving onto mobile?
"O2 could take their customer data base and actually filter out existing customers [using mobile app installs] and only show the ad to new customers. So we start getting that level of intelligence on mobile with the reach that we have. Mediums other than mobile are blind – you are making an assumption who the user is.
"From a strategy perspective Mark very clearly said we are not going to be a mobile plus company we are going to be a mobile first company. So every single engineer – 400 plus engineers – are now being trained on Android and iPhone development."
Was the EdgeRank algorithm change to stop too many ads disrupting the mobile experience?
"The algorithm change was not only for mobile, it was for the web as well – if you are getting an exponential increase in sharing people are putting a lot more stuff into the feed but the amount of time they are spending is not growing exponentially on the web or mobile – how do control for a similar amount of time but exponential growth of content? You have to do it algorithmically to keep engagement rates."
Was the algorithm change designed to affect the natural reach of posts?
"There were definitely people who made public statements saying they were seeing decreased distribution of their organic posts on the pages, but it is actually tied to how engaging the content itself was. It is a two side equation – there is a lot more noise so your content has to be more relevant and engaging and when it is more relevant we have to show it more frequently.
"But I want to be clear that monetisation component was not the driver of the algorithm but actually the user experience and the engagement rates."
Will brands need to spend more on media to get the same visibility following the news feed update?
"I don't know and to be clear the news feed change is not changing because of a commercial reason. The reason it is changing is because the identity team led by Sam Lessin is very keen on ensuring content is more structured, easier to discover and that users to have a greater control over what appears.
"That's the notion of how content appears now and will still be related to the relevance to you, the affinity from your friends and promotion through news feed on sponsored stories."
How should brands interact with the updated news feed?
"The news feed being a 'personal newspaper' is about the content and information that is important to you. And this is actually where it becomes important for brands. How do you as a brand immerse yourself into that very intimate place?
"I know that it is not by taking 60 second spots and shoving them into news feed. It is by understanding that it is actually a place of conversation and dialogue and using is as a creative canvass to drive a conversation.
Will you be hosting display ads alongside Facebook Graph Search results?
"Generic display [ads] I doubt. The more interesting piece is how you discover content based on your friends and what type of value is that content to you? Do you want to go and book a table or read a review once you discover it?
"Right now it is interesting to see how people search. How that extends into other categories and how that extends to the commercial model we still haven't figured out.
How will the new Lookalike Audiences feature benefit brands?
"Tesco sees me as a Tesco Clubcard user and Facebook page follower 'x' and they are never blended [until now].
"Once we start truly integrating corporate and social data and we start giving you as a company greater insight into your existing customer base and helping you find new customers then we go from social digital display advertising to performance, acquisition, costumer insight and retention tools