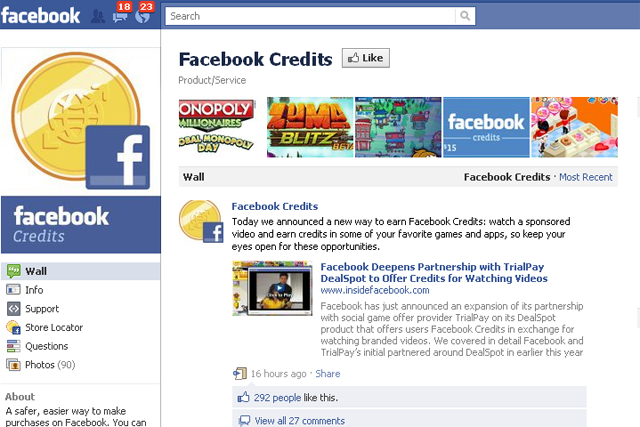 The social network has struck a deal with Sharethrough, the online video advertising platform, which will see branded videos appear in 350 games and apps on Facebook that users will be paid in credits to watch.
According to a report in Mashable, game publishers including Crowstar, Digital Chocolate and Zynga are participating. However Facebook was unable to confirm details of developers and brands using the incentive scheme.
Facebook is expanding the ways in which users can use Facebook Credits on the site.
Currently, credits can be bought in shops, including Tesco and Game, or with credit cards, and used as currency in social games and more recently to pay for film rentals. In the UK it costs £3.04 for 50 credits.
As of last week (26 April), users in five cities in the US are able to purchase local deals using its credits.
The Deals service, which is on trial in the US is expected to eventually roll out in the UK.