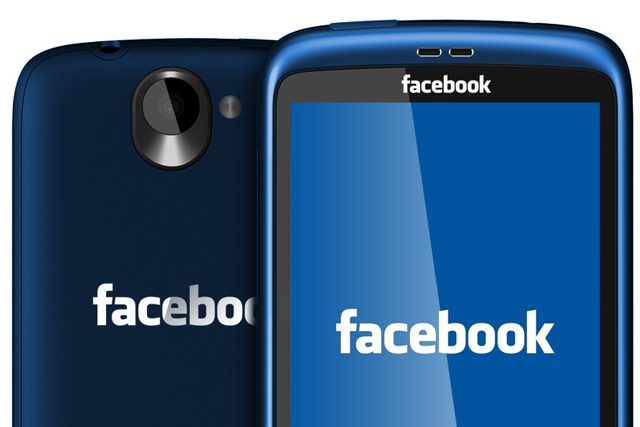 Facebook has invited reporters to an event at its headquarters on 4 April, with an invitation that reads, "Come See Our New Home On Android".
According to various reports, Facebook is to announce a modified version of the Android operating system with Facebook functionality embedded in it and running on an HTC handset.
The reports and the invitation seem to point to the long-talked about Facebook phone, which was codenamed project 'Buffy'. However, it is now being reported that the project may be called 'Facebook Home' and has been codenamed 'Myst', according to the Android Police site.
It is understood that the new HTC device would open Facebook directly in the phone and that it could have Facebook apps, such as Messenger, as the default choices for users. Other likely elements could mean that its home screen will be heavily identified with Facebook, with features such as a user's Facebook newsfeed being displayed on the home screen.
The speculation has centred on how heavily the Facebook version of Android will be modified and whether it will be "forked". That would mean fundamental changes to the operating system, rather than simply adding a more superficial Facebook skin. This could raise issues for developers, as well as issues of how payments would work with Google Play and Facebook's App Centre.
If a Facebook phone is launched, it would represent a volte face, as the social networking company has consistently denied it is working on a phone.
Last year, chief executive Mark Zuckerberg quashed talk that this was ever going to happen.
He said: "Do you believe me yet? It's always been such a juicy story, but it's so clearly the wrong strategy for us. Theoretically. We're not [working on a phone]. We could get 10 million, 20 million people to use it. That doesn't move the needle for us!"
In a conference call last summer, Zuckerberg also said that the company wasn't interested in a Facebook phone. Zuckerberg said that Facebook was already the "most-used application on basically every mobile platform".
Of course, everyone can change their mind and this launch invitation and rumours do suggest this might well be the case.
Follow @gordonmacmillan