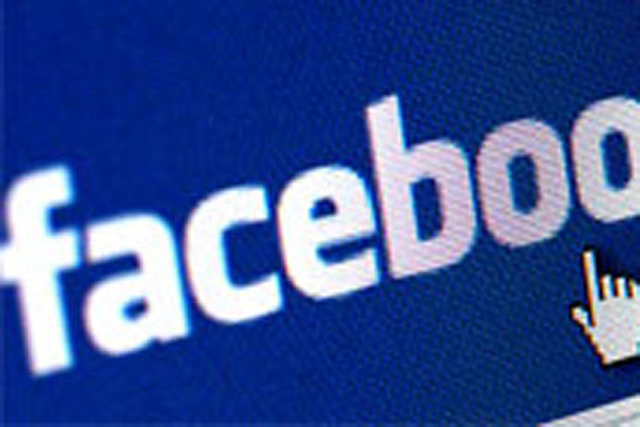 Facebook's EMEA vice president Joanna Shields used her appearance to divulge that the social network now had more than 30 million users in the UK, with half returning each day.
Shields was fairly coy when confronted with questions about Facebook's relationships with advertisers, preferring to dwell on statistics that played up its importance to the event's media-owner focused audience, such as:
Facebook plug-ins have resulted in a 700% increase in referrals to The Independent's site.
10% of MailOnline's traffic comes from Facebook.
'The X Factor' averaged around one million comments on Facebook during shows.
10% of the audience for Endemol and Channel 4's 'Million Pound Drop' played along on Facebook during the show.
A question from the audience that asked if her company was competing with conference attendees for ad revenue, was played down. Shields answered she would love to talk with media companies about the potential for working together.
The company recently played host to a group of senior UK advertising executives on a three-day trip to its US headquarters.
The growing importance of social media recommendations, such as Facebook "likes", in determining the content people consume online was earlier acknowledged by BBC director-general Mark Thompson.
He said: "Social recommendation ... could be as mission critical as our position on an EPG".
Such evidence of the audience's growing shift to consuming media on digital platforms raised plenty of questions for the mid-morning panel session about the future of news.
Analyst Claire Enders, in a lively session, volleyed questions with media company veterans John Ridding, chief executive, Financial Times, Arthur O Sulzberger, chairman and publisher, New York Times Company and Steve Brill, journalism professor and co-founder of Press +.
Enders delivered a pessimistic assessment of the immediate prospects for quality national newspapers in the UK, claiming her research indicates the readership was crossing over to smartphones and tablets.
She said: "We have been tracking the changes in circulation. Actually there has been a decided shift downwards as a result of the adoption of smartphones and tablets. To put this thing in perspective, last year only a million tablets were sold but 10 million smartphones and this year 20 million smartphones will be sold and we estimate about three million tablets.
"From 2005 to 2009 the average circulation of nationals was about 5%. We've seen Le Monde, The Guardian, The Times, The New York Times, The Telegraph all actually move into the 6%-8% range of decline and we will see a very strong aggravation of that trend and a very strong downward trend in physical distribution.
"The evidence from The Guardian is very clear. There has been a very strong further erosion and no one will be able to convince me that the digital user is worth exactly the same as the print user, except obviously the FT and possibly the Wall Street Journal.
"As a generality we're going to see a very strong accelerated print circulation decline in this country and we're absolutely sure of it.
"It's going to be very difficult for the supply chain and distribution, for the shelf stackers, for the newsagents, for the printers, and this is combining with an increase in paper and ink and petrol costs which are all going to affect the supply chain of newspapers and will in my view be a very scary picture."
Enders later tempered the impression she was knocking print by observing "[it] remains an attractive business" due to its levels of high engagement and the elevated education and income of readers.
People don't spend as much time consuming news and Facebook "as you think", she claimed, citing statistics that claim the average person's consumption per day is 25-minutes of TV news, five minutes of online news, 35-minutes with a newspaper and 15-minutes on Facebook "if you happen to be a Facebook user".