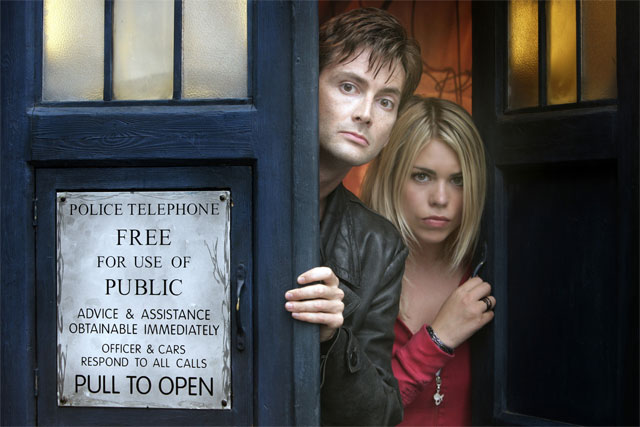 Fans of the Time Lord will be able to steam a selection of nine Doctor Who stories through Facebook from tomorrow (13 July), including one that has never been released on DVD before, a coup for the social network.
Each story consists of three to five episodes and will cost customers 15 credits (93p) each. Titles available include 'Tomb of the Cybermen', 'Silence in the Library' and 'Eden of the World'.
The episodes can be watched in a 48-hour window by Facebook users in Europe, the US, Canada, Australia and New Zealand.
Facebook's exclusive episode is a digitally remastered version of the 1988 classic 'The Greatest Show in the Galaxy', starring Sylvester McCoy as the Doctor.
John Smith, chief executive at BBC Worldwide said: "As we have grown internationally, we've seen through our Facebook channel that fans who are loving the new series are asking for a guide into our rich Doctor Who back catalogue.
"Our approach to Facebook and other leading edge platforms is to be right there alongside them in fostering innovation."
Christian Hernandez, director of platform partnerships at Facebook. "Millions of people engage with their favourite TV shows on Facebook every day and we're now seeing broadcasters look at innovative ways to use Facebook tools to connect their fans with exclusive content."
In March this year, Warner Brothers pioneered an online rental service on Facebook enabling users to watch a range of its titles for the price of 30 Facebook Credits (£1.90). After an initial trial, Warner Brothers expanded the titles available to include Harry Potter films.
Facebook is strengthening its ties with broadcasters and recently struck a deal with Channel 4, to stream behind the scenes footage of from its 'T4 on the Beach' exclusively on Facebook last Sunday (10 July).
Channel 5 will be implementing Mobile Interactive Group's interactive broadcast platform to enable 'Big Brother' viewers to purchase votes from its Facebook page for the contestant they would most like to see booted off the show.