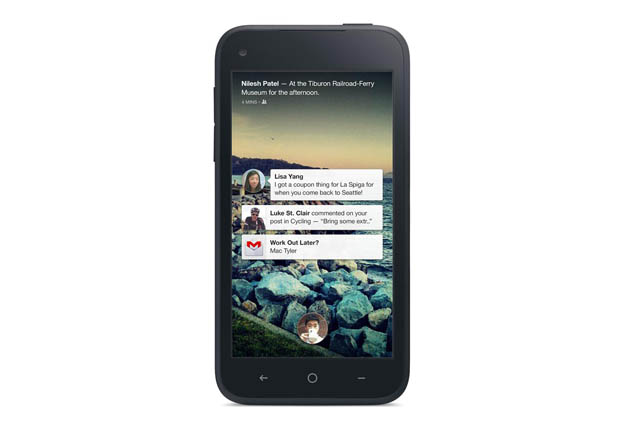 Facebook founder Mark Zuckerberg said the decision to carry out an Android takeover rather than create its own branded phone or operating system was made as part of the network's aim to deliver the Facebook mobile experience to as "many people as possible".
In a Q&A session after the unveiling of the phone yesterday (4 April), Zuckerberg conceded ads will eventually be introduced into the cover feed in order to monetise Facebook Home.
Angus Wood, head of earned media at iProspect, said: "Facebook Home is the most ambitious mobile play yet from Facebook.
"By effectively co-opting the mobile homescreen and replacing it with a redesigned version of the Newsfeed, Facebook is unlocking a vast amount of consumer's time [which] gives Facebook many more opportunities to surface up new content to Home users, whether from friends or from brands.
"From an advertiser's perspective, it's a great opportunity for more lightweight interactions with their social followers, even when each is perhaps only a few seconds of brand engagement. But alongside that, the closer you come to the consumer, the softer you need to tread, and the bar for content quality will be higher than ever."
More than an app
Facebook Home, which the company claims is "more than just an app", will include a "cover feed" that replaces user's lock screens and home screens.
When a Facebook friend directs a piece of content at a user, such as posting on their timeline, the user will receive a notification alongside the friend's profile picture within their cover feed.
The feed will be populated with content including friends' Facebook photos and users will be able to flip through the content to see more stories and double tap to "like" the content.
"We don't want to build some kind of phone or operating system that only some people are able to use," said Zuckerberg.
"A great phone might only sell 10m or 20m units at best and our community has more than a billion people in it, so even if we did a really good job building a phone we would still only be serving 1 or 2% of the people in our community. We want to build the best experience for every person on every phone."
Facebook has created an ad for Facebook Home (see below) that positions it as a "whole new experience for your phone" and explains the app's different features.
Facebook Home will be preloaded on to a new HTC handset called HTC First, which has the Facebook logo on the back, and will be released in the US on 12 April.
HTC First will launch in the UK exclusively on the EE network at a later, unspecified date.
Home will also be available as a free download from the Google Play app store from 12 April and will be compatible with HTC One X,, HTC One X+, Samsung GALAXY S3 and Samsung GALAXY Note II devices.
It will also work on the forthcoming HTC One and Samsung GALAXY S4 and on more devices including tablet computers "within several months", according to Facebook.