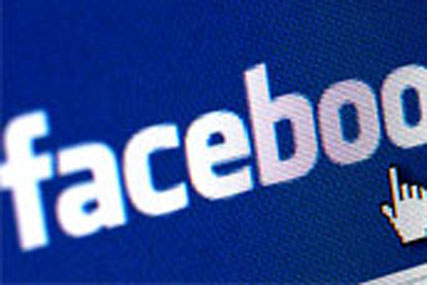 According to figures filed at Companies House, total sales and marketing activities at Facebook UK amounted to £15, 274,072, up from £10,084,225 in 2009.
Pre-tax profit for the registered UK arm of Mark Zuckerberg's global social media network ballooned, from £777,626, to £1,074,563 during the same calendar year.
The average headcount for Facebook UK has increased from 53 people at the end of 2009 to 81 employees on 31 December 2010.
Ambitions by the world's largest social network to monetise its business are reflected in a significant (64%) increase in its sales force, with 28 people in 2009 becoming 46 in 2010.

Facebook UK's technical team has also been bolstered from 8 people to 13. Total wage costs, not including social security, for last year amounted to £6,756,853.
In the latest financials, Facebook identifies what it considers to be the "principal risks and uncertainties" moving into 2011 and beyond. Top of the list is the emergence of a rival social network, which it fears, could result in people leaving the company.
Less than six months after Facebook filed its report (in February) Google launched its own Google+ network, in June, with the stated aim of making "Google better by including you, your relationships, and your interests".
Other concerns expressed by Facebook UK include a breach of security on the site, privacy issues reducing user numbers and "a global recession which would lead to a reduction in online advertising spend."
In addition to the UK operation, last year the company also conducted business using an overseas branch of 14 people in France.
Despite its unparalleled double-digit growth in both revenues and profit in what was the UK's first tentative year of recovery from recession, Facebook's financials are believed to significantly underplay the true amount of business being generated by the local site.
Last year, Enders analyst Ian Maude suggested UK revenues had hit £50m, and forecast they'd rise to around £90 million in 2010, with the lions share of ad revenues possibly billed directly to Facebook's headquarters in the US.
No one from Facebook was available to comment at the time of publishing.
According to a Reuters report last month, Facebook's global revenue doubled to $1.6 billion in the first half of 2011. According to "a source with knowledge of its financials", net income in the first half of 2011 came to almost $500 million.

No clarity was provided on what portion of Facebook's $1.6 billion in revenue came directly from ad sales but the site has convinced some major advertisers to trial brand campaigns with it for the first time, most recently British Airways and Diageo.
According to data from comscore, Facebook accounted for nearly one third of all internet display ad impressions in the US in June.
Facebook now claims to have more than 800 million active users and more than 70 languages available on its network.
Follow Arif Durrani on Twitter: @DurraniMix