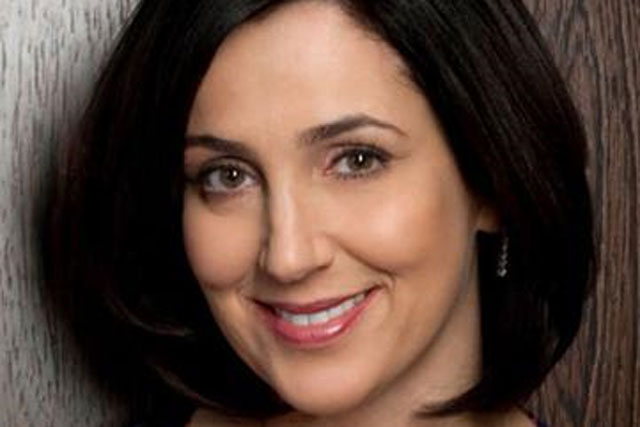 In a bid to strengthen its advertising credentials and placate the doubters in a speech to more than 400 marketers at ISBA's annual lunch, Shields, Facebook's managing director in Europe, Middle East and Africa, drew parallels with the early days of television.
She asked those present to "take a moment to reflect" on Facebook's ability to connect one billion people around the world, so that they might be able to "see how far we've travelled".
Drawing on one of the most significant events in the history of traditional media, when the Scottish inventor John Logie Baird first presented his vision of television in 1925, Shields said, "I think there are parallels to today".

She noted: "It took 30 years for not just Britain, but the entire world, to get their arms around this technology, to really understand that it was going to revolutionise communications, and give people the ability to broadcast and send a signal all around the world.

"I think we're kind of where we were with John Logie Baird all those years ago… I think it's fair to say we're witnessing the birth of an entirely new medium. One that's unique to every individual who takes part.

"One that connects us to family and friends in the same way it connects us to brands and businesses and things that we care about."

In reference to the upcoming London 2012 Olympics, Shields said she expected it to produce "some very interesting case studies about how people engage and how that experience evolves for the television as an industry in general".

Calling London 2012, "the unifying moment for humanity when the world comes together" Shields added: "This new medium, whether it's [used] with print, radio or TV, it's complementary… especially during live sporting events."

Facebook's market valuation has dropped by a third following its initial IPO on 18 May, and the social network's ability to monetise its mobile platform has been highlighted by some analysts as a significant weakness.

Shields assured the ISBA contingent the social network was at the heart of the 'mobile revolution'.

Shields said: "It's no longer just a desk-top revolution it's a mobile revolution. On Facebook we are the number one mobile application on every mobile platform in the world and more than a half a billion people Facebook on their mobile phones."

Facebook's most senior European executive went on to tell marketers that in an age when people can get information instantly, and share it with anyone in the world, they also expect to be able to talk back, and they expect businesses to do that as well – "they expect to hear from you".

She added: "Many brands out there are still missing from the conversation, they're still saying 'I'm not going to engage, this is a little hard, I'm not sure if we can get the right tone,' what happens then is your brand is missing from the conversation.

"I don't think anybody can afford not to be engaged, in whatever way you think appropriate."

Brands were told to think of Facebook as "world-of-mouth marketing done at scale", with the chance of creating millions of brands ambassadors.

"The brands that are most successful today are those that aren't just doing it for their bottom line, they're doing it because they are recognising the importance of that multi-lateral communication with consumers," she said.

Shields ended her speech by sharing, "At Facebook we have this saying, 'proceed and be bold'."