United Kingdom
Fairtrade Foundation 'Ziggurat' by Wieden & Kennedy London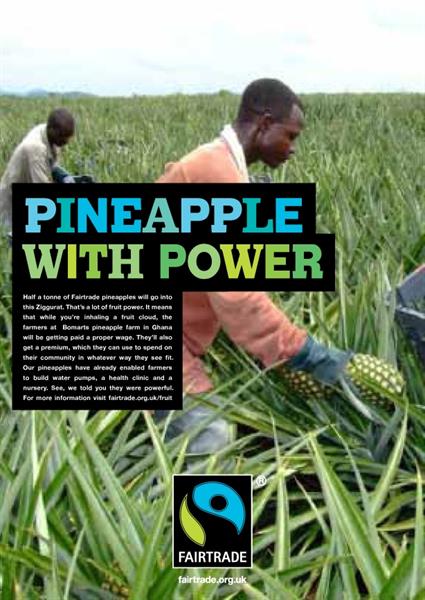 The Fairtrade Foundation has launched a campaign with Wieden & Kennedy London to raise awareness of Fairtrade's efforts in developing countries.
The campaign sees the creation of the 'Ziggurat of Flavour', a pyramidal installation at The Big Chill Festival, containing a cloud of breathable fruit.
The Ziggurat of Flavour is a monolithic structure on the hills overlooking The Big Chill Festival. Visitors walk through a dense mist of vaporised Fairtrade fruit and the experience climaxes as visitors emerge onto a slide at the top of the tructure.
Supporting activity for the Big Chill, created by Wieden + Kennedy, includes a print campaign, picnic mats made from Fairtrade cotton which will be handed out at the festival, scratch and sniff cards which will be available at the bottom of the Ziggurat slide as well as baby Ziggurat hampers filled with Fairtrade fruit.