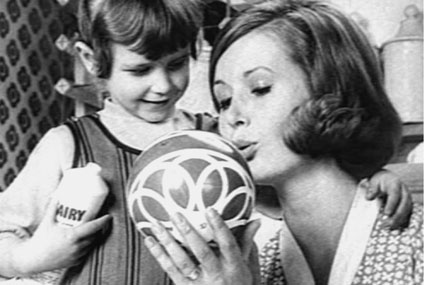 The Procter & Gamble brand is using Nanette Newman, star of its 1980s ads, in a new campaign to promote the bottle.
The marketing push will focus on the brand's heritage within the nation's consciousness, using the strapline 'Trust Fairy cleaning power!'.
The bottle goes on sale today (8 February) in Morrisons stores before a rollout across the UK for a limited period.
Fairy is the biggest brand in the hand dishwash category in the UK, with sales increasing 4% in 2009 and standing at £114.6m, according to Nielsen.
Its nearest rival, PZ Cussons' Morning Fresh brand, achieved £14.1m in sales last year.
In 2009 Unilever axed its low-earning Persil washing-up liquid brand to rationalise its product range.
Sales were down 38.8% for the brand last year, achieving only £7m in sales. The stock-keeping unit cuts were part of a strategy to focus investment and innovation on its 100 top-selling products.
More on Brand Republic
Nostalgic noughties: celebrities and heritage brands were key themes of the past decade