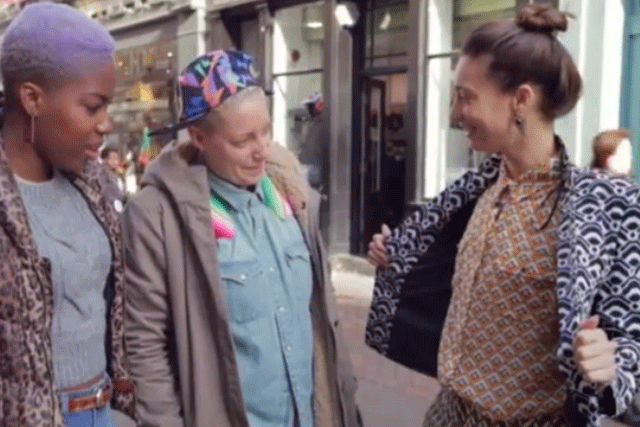 Fashtag claims it is a channel YouTube fans can "physically visit, not just virtually watch". It says the channel will feature a mix of fashion, news and entertainment.
Its boutique studio is located in the Newburgh Quarter, on London's Carnaby Street.
Grazia will supply branded fashion programming and editorial content, as part of its sponsorship.
Fans visiting the boutique will receive "shout-outs" on the channel, and the chance to feature in new programming. The studio is also connected across all social media platforms, and claims it allows fans to "hang out with us wherever they are in the world".
Presenters include 'T4' presenter Laura Jackson and fashionista DJ Goldierocks (aka Sam Hall).
The channel has also assembled a network of top YouTube fashion vloggers, who will guest-feature in original programming aimed at their huge subscriber fanbase.
GraziaDaily.co.uk will provide influential fashion news and a Grazia editorial team will deliver fashion, beauty and shopping expertise across the channel.
The launch was run in conjunction with the Carnaby Shopping Party on 22 November, where registered shoppers received a 20% discount for one night.
Fashtag ran a live beauty bar in its boutique. Launch programming includes a range of celebrities including Daisy Lowe and Danni Minogue.