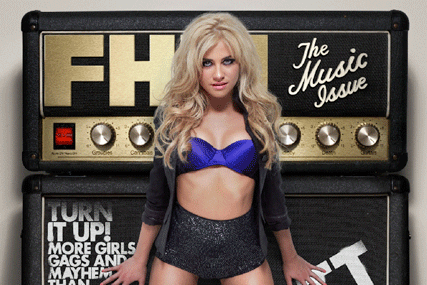 The October issue of the title, overseen by new editor Colin Kennedy, will also see the introduction of Filter, FHM's new entertainment section featuring coverage of the top 10 entertainment events of the month, including films, fashion and football.
FHM is looking to shift reader perception under its new editor as it tries to arrest the falling circulation of the title.
Men's Health leapfrogged FHM in the first half of 2009 to become the top selling-title in the men's paid-for consumer magazine sector for the first time. Men's Health had an average circulation of 250,247 in the first half of this year, up 2.1% in the same period in 2008. Bauer Consumer Media's FHM fell 16.2% year on year to 235,027.
The return of FHM Collections features an exclusive fashion shoot with British actors, Jamie Bamber of Battlestar Gallactica and Stephen Graham, who will soon appears as Al Capone in Martin Scorcese's new drama.
The October issue of the title will be a music-themed issue, which will feature new British pop act Pixie Lott.
The September issue of FHM, currently on sale, also includes two magazines in one. FHM Bionic, which made a return last year, will now be published twice a year with FHM, as will Collections.