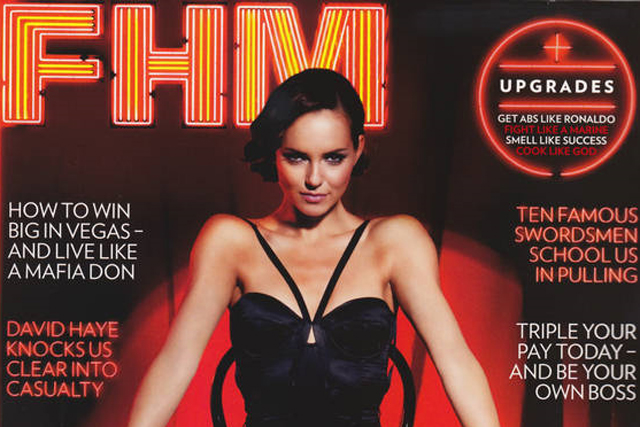 Needham, a former editor of FHM in the UK and the US, now runs the online publishing company Grand Parade, which Bauer has recruited to handle the redesign.
Bauer has contracted out a redesign of the opening section of the magazine, called Access, which includes bite-sized features such as news, letters, true stories and sex advice.
The new look is set to be unveiled in FHM's March 2011 issue, out early February.
A Bauer spokeswoman said: "FHM has a new Access section editor in Olly Richards and he and FHM Editor Colin Kennedy are leading new developments to the section with support from consultancy Grand Parade to ensure its content remains fresh, exciting and relevant to our audiences."
FHM last had an official redesign in March this year, under the direction of editor Colin Kennedy, who joined in May 2009.
Access is the first of three umbrella sections of the magazine, which hold together regular features. The remaining two sections, Filter and Upgrade are not currently being redesigned, though Bauer said the Feature Mix in the Filter section is to be looked at.
The title has felt the brunt of the decline in interest in monthly lad's mags in the past few years. The title had an 18.1% fall in circulation year on year to 192,586, according to the latest ABC results for the six months to June 2010.
The Bauer spokeswoman said: "It's a year since FHM was last redesigned and this project is in line with Bauer Media's ambition to regularly refresh its portfolio to ensure we connect audiences with compelling content whenever, wherever, and however they want."
Needham became editor of British FHM in 1997 and moved to New York in 1999 to launch its US version. He later worked as managing director of Rolling Stone magazine and as the editor-in-chief of Maxim USA.