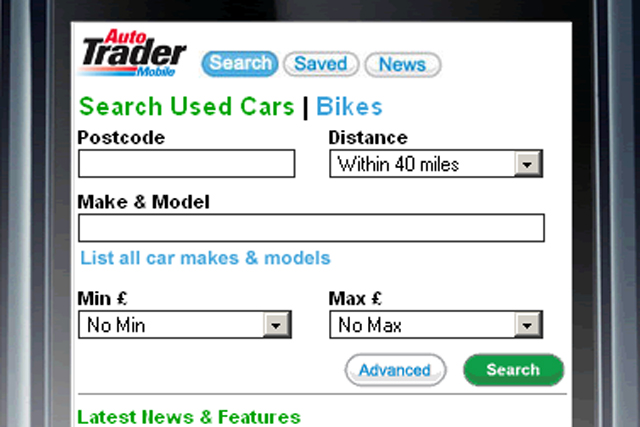 The floating ad format sits as an overlay at the bottom of the homepage of autotrader.mobi, which Auto Trader believes is less intrusive than mobile display ads.
When a user clicks on the ad, a new browser opens and displays the content within the Auto Trader mobile site.
The Fiat ad, created in-house by Auto Trader, showcases its vehicles to Auto Trader mobile users.
The car manufacturer's media agency Maxus planned and bought the campaign.
In September, Trader Media-owned Auto Trader rolled out a £2m campaign, with a TV ad by HMDG, to promote its mobile platform, which launched in October 2009.