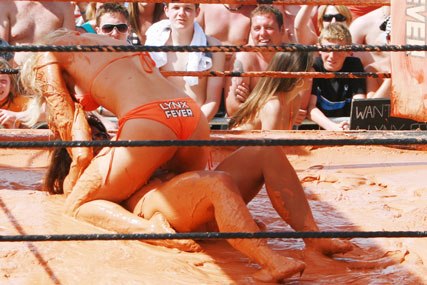 Field marketing agencies have just about held their own through a difficult period, benefiting from the need for companies to ensure sales, not only in their fast-moving consumer goods heartland but also in areas such as automotive, technology and food service.
Marketing's league table for the discipline (defined as traditional selling and merchandising) reveals a mixed picture. Some agencies posted marked drops in revenue while others opted not to be included in this year's leagues at all. However, plenty of other agencies revealed what appear to be healthy revenue rises.
According to some in the industry, pitching activity has been strong over the past six months and the tactical work that largely dried up during the recession is now starting to return.
'A period that started off in doom and gloom has ended up giving us the largest growth of business we've had for years,' says SIG's managing director, Tracey Bagshaw.
'Shoppers are spending less and will be swayed by what catches their eye. That makes point-of-sale promotion and merchandising key, which is why clients are putting money back into field marketing,' she adds.
SIG has parted ways with long-standing client Paypoint in the past year; a symptom of the squeeze on firms to save by taking merchandising activity in-house. However, it has more than made up for the loss by picking up business from brands including Virgin Media and the return of former client EDF, as well as a national cash-and-carry chain and a leading wildlife charity, neither of which has used field marketing before.
The agency's existing accounts have also grown to include merchandising and auditing activity for prepaid giftand debit-card distributor InComm in high-street and convenience retailers.
Market-leader CPM has experienced 'controlled growth', according to chief executive Martin Ryan. 'The focus is more on sales than marketing and we are having more hard conversations with clients about what we are trying to achieve,' he says.
Ryan views the number of sampling days the agency sells as a barometer of the climate and notes that this has been on the increase. Activity in its in-store sampling programme for Asda, for example, is significantly up on last year, while tactical projects are also on the up for FMCG clients such as Diageo and Mars.
Nonetheless, CPM is unwilling to rely too heavily on the FMCG sector to see it through the recession. It has therefore been giving equal attention to sectors such as automotive and technology, exploiting the expertise built up with clients such as Honda, Microsoft and Sony Ericsson. 'An outsourced solution can be a lot more cost-effective than doing it in-house. We are having conversations with businesses that in normal times would not have considered it,' says Ryan.
Positive signs
REL, meanwhile, aside from experiencing a drop in spending from one of its key clients, has achieved double-digit growth over the rest of the business, according to chief executive David Norbury. 'It certainly feels as though we are emerging from the recession as we are starting to see some new money,' he says.
Unlike some other agencies, REL's tactical business has not suffered unduly, something Norbury attributes to a strong investment in systems and skills training. The agency's work with Red Bull continues to grow, with an intense four-week field campaign last October that resulted in the acquisition of 14,000 distribution points. It has been developing its presence in convenience and is also broadening into sectors such as food service, where Norbury believes there is plenty of growth potential.
As in many marketing sectors, however, tougher times have led to a squeeze on margins across the industry. 'A lot of big pitching is going on, but in many cases agencies are having to defend what they have got. The upshot of weeks of negotiations is that they keep the business but lose a couple of margin points,' says consultant Nick Fennell, managing director of Archway Management.
Pitching challenge
Such situations are particularly exasperating for the smaller agencies, which feel obliged to respond to a major tender even if they suspect it is really no more than an attempt to benchmark prices and steal ideas.
'We don't stand a chance,' says Gekko managing director Daniel Todaro. 'Recently we got to the second stage after responding to a massive procurement document, but it became obvious that the people we were presenting to never had any intention of changing agency.'
Nonetheless, Gekko has recorded growth and new client wins within its specialist field of technology, and has benefited from the development of an Irish subsidiary for existing clients.
The agency has been working with digital TV platform Freeview in the past three years, supplying point-of-sale material and market intelligence to supermarkets and retail stores such as Comet. Freeview head of marketing Owen Jenkinson regards this activity as critical. 'Our main competitor, Sky, is everywhere, so we need to be in that space to give the consumer an alternative voice,' he says.
The drive to prove return on investment is creating new opportunities around data. Agencies are having to devote more attention to creating control areas for comparison purposes and provide clients with real-time intelligence.
'Payback is the big buzzword at the moment. We have to ensure data capture is robust and strong analysis tools are available to translate it into a payback model,' says Laura Leonard, account director at Momentum Instore.
Data benefits
At Field Sales Solutions, managing director Kate Carr agrees that there is a lot more tactical business around. However, she notes that brands want to carry this out as economically as possible and the key, she believes, is good data.
FSS combines its own intelligence with Epos data and consumer and demographic profiling provided by 20-20 RDI to work out where visits will make the most difference and issues will arise in the future.
'We can also use the data to determine which actions in stores generate the greater return, from fixing a shelf issue to merchandising stock from the warehouse,' says Carr.
She adds that more projects are having to be tackled at short notice as companies look for a quicker turnaround in activity. On one recent emergency product recall job, the agency received the client's brief at midday on a Friday and completed the job over the weekend.
As in the experiential sector, the effects of the recession in changing client behaviour and attitudes are likely to reverberate long after the economy has returned to growth. 'Post-recession, FMCG companies will require far more transparency in terms of what they get from their spend - something we keep coming back to,' says Ryan.
Overall, however, Ryan considers the industry to be 'in good shape' and, having come through the recent tough times largely in one piece, it is a verdict with which most other agency heads would probably concur.
CASE STUDY - PROCTER & GAMBLE/CPM
In August 2009 CPM helped launch a unisex fragrance collection by Dolce & Gabbana on behalf of Procter & Gamble in Boots stores, which account for half of the company's fragrance sales.
Agency staff were sent to 250 stores to explain the selling strategy behind the 'genderless' concept, in which five perfumes were displayed simultaneously in both the men's and women's fragrance sections.
The aim was to persuade retail staff to focus on D&G in preference to other brands. They also needed to persuade branches to use specially designed shelving to display the collection.
The first eight weeks of a perfume brand's life are critical, as the more visible its launch, the more successful it will be in the long term.
According to Stephen Leadbetter, fragrance team buyer at Boots, the agency more than fulfilled its objectives. Each store accepted the shelving and in the women's perfume category the D&G collection was the top-earning product launch for the first 10 weeks. It remained in the top three for a further 23 weeks, achieving sales in the first three months of £956,000.
Notes from league table:
CPM
Founded 1936. Subsidiary Omnicom Group. Managing director Martin Ryan. Clients include GlaxoSmithKline, Wal-Mart, Mars. www.uk.cpm-int.com
Cosine UK
Founded 2005. Subsidiary Omnicom Group. Chief executive Nick Jones. Clients include Sainsbury's, Kraft, Nokia. www.cosineuk.com
REL
Founded 1995. Subsidiary Photon Group. Chief executive David Norbury. Clients include Sainsbury's, Red Bull, Reckitt-Benckiser. www.relfm.com
GfK Field Marketing
Founded 2002. Subsidiary GfK. Managing director Alan Holliday. Clients include RIM, Boots, IKEA. www.gfkfieldmarketing.co.uk
The Network
Founded 1990. Subsidiary John Menzies. Managing director Jane Dyson. Clients include Evening Standard, Metro, Asda. www.thenetwork-uk.com
Service Innovation Group UK
Founded 1979. Subsidiary Service Innovation Group. Managing director Tracey Bagshaw. Clients include Tesco, Conair, EDF. www.serviceinnovation.com
Field Sales Solutions
Founded 2002. Privately owned. Managing director Kate Carr. Clients include Cadbury, Esso, Palmer & Harvey. www.fssolutions.net
FieldSmart*
Founded 2009. Privately owned. Managing director Gail Tunesi. Clients include Kodak, Procter & Gamble, Innocent. www.fieldsmart.co.uk
ODM
Founded 1999. Privately owned. Managing director Simon Dawes. Clients include Tesco, Bank of America, Citi. www.odmltd.com
Gekko
Founded 2002. Privately owned. Managing director Daniel Todaro. Clients include Epson, Toshiba, Samsung. www.gekko-uk.com
Momentum Worlwide
Founded 1987. Subsidiary Interpublic Group. Managing director Julian Ingram. Clients include Procter & Gamble, Boots, Sainsbury's. www.momentumww.com/instore
Blackjack Promotions
Founded 1994. Privately owned. Chief executive Behzad Saednejad. Clients include BAA, BT, News International. www.blackjack.co.uk
Merchandising Sales Force
Founded 1975. Privately owned. Managing director David Carter. Clients include Morrisons, Waitrose, Colgate-Palmolive. www.msf-ltd.co.uk
Link Communication (UK)
Founded 1998. Privately owned. Managing director Joel Kaufman. Clients include Kepak Convenience Foods, Tilda Rice, TSC Foods. www.linkcommunication.co.uk
The Bailey Group UK
Founded 2007. Subsidiary Photon Group. Managing director Julia Collis. Clients include Marks & Spencer, Procter & Gamble, Cadbury. www.thebaileygroupuk.com

* Latest data is for 2008 Source: Marketing Field Marketing Leagues
2010
---
Methodology and Sarbanes-oxley
Information was collated by Marketing by sending a survey to each agency directly. We have separated field marketing and experiential agencies into two standalone leagues.
All the respondents have been ranked according to their 2009 turnover, apart from Fieldsmart, which has submitted figures for 2008. Jack Morton Worldwide, Sense Marketing Services, Channel Advantage, The Event Business and Carlson Marketing are affected by the Sarbanes-Oxley Act and cannot extrapolate their experiential figures from the rest of their marketing services, so we have been unable to rank them in the experiential leagues.
Marketing takes care to publish accurate company data, but cannot be held responsible for any errors or omissions in the leagues.