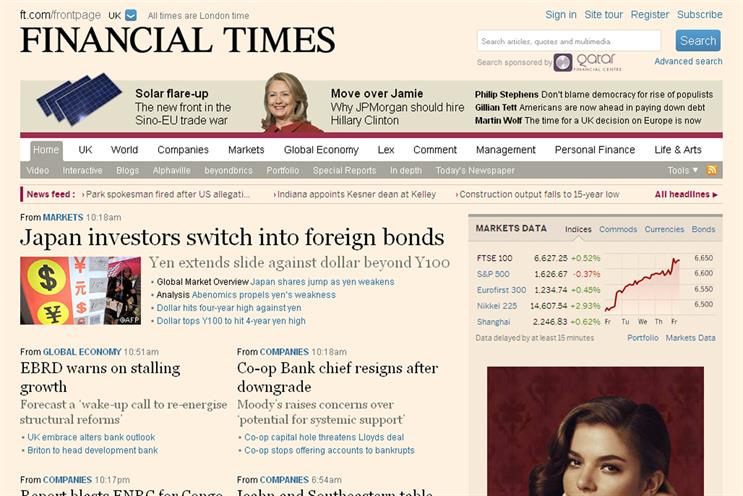 Mobile delivers a third of all of FT.com's traffic and 15% of FT's new digital subscriptions, and the launch marks the newspaper's digital strategy to give readers easy access to its content on a range of devices and platforms using just one login and subscription.
Subscribers will get full, unlimited access to content on the Flipboard app across both Andriod and iOS devices, and all Flipboard users will be able to access FT blogs and video. The launch is much like The New York Times' similar integration last year.
Last month the FT launched its second-generation web based mobile app, and the newspaper's availability on Flipboard further responds to its audience's move towards mobile, by positioning itself where the audience is.
Rob Grimshaw, managing director of FT.com, said: "The Financial Times' launch on Flipboard builds on the success and popularity of our growing suite of mobile products, including the recently redesigned FT Web App, offering readers an important new channel to access FT journalism and strengthening our presence on Android, the largest smartphone operating system in the world. Full-page advertisements provide yet another opportunity for our clients to reach the FT's powerful, international and increasingly mobile audience."
Credit Suisse will provide full-page advertisements with FT content on Flipboard from its launch until the end of June.