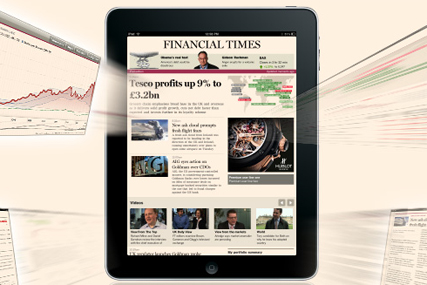 In an internal memo to Financial Times staff, John Ridding, the company's chief executive, said: "It will further boost our momentum in digital journalism, help us improve our development processes and allow us to maintain our edge in this strategically important area."
As well as the FT's HTML5 app for mobile devices, Assanka, which was founded in 2003, also built the Financial Times's recently launched Android app and provides support for its blog platforms, including FT Alphaville.
Assaka will become part of the FT Technology Group and will also help develop mobile apps for Pearson, the FT's parent company.
Mobile has been central to the business publisher's multi-platform strategy and it now claims to have over a million registered users for its web-based HTML5 newspaper app, which launched in June last year.
The FT pulled its iOS app from iTunes entirely three months later, following a dispute with Apple.
The much-trumpeted manoeuvre is understood to be because the FT was unwilling to meet Apple's requirements to retain subscriber data and a 30% cut of subscriptions sold through the app store.
Rob Grimshaw, managing director of the FT.com, previously told Marketing: "Everybody assumes the world outside the App Store is cold and harsh, but our experience is the complete opposite."
Assanka's owner Andrew Betts wrote on the company's site when it launched the web app that the "craze for native apps is a short one" and it is "already starting to wane".
The Financial Times is still using iOS for ad-funded free apps, however, like its 'How to Spend It' iPad app.
Follow Sarah Shearman on Twitter @Shearmans