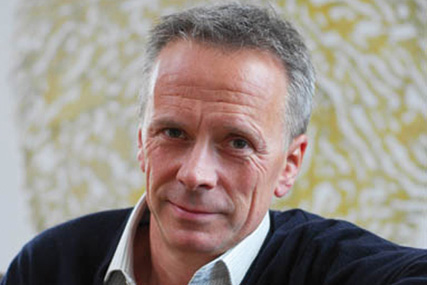 At a meeting of ITV's senior 150 staff last night, ITV's chief executive Adam Crozier also announced that Fincham would now take responsibility for the broadcaster's research capabilities.

The move will include a "shift in reporting lines", according to the broadcaster, which will mean that current ITV marketing director David Pemsel will now report to Fincham's television department and not the ITV commercial team.

Pemsel previously reported to Rupert Howell, the broadcaster's managing director of brand and commercial who left ITV in June to be replaced by former Virgin Radio chief executive Fru Hazlitt, who will take up the newly created role of managing director of commercial and online when she starts at ITV next month.

The appointment of Maria Kyriacou, the current head of digital distribution at Disney in Europe, the Middle East and Asia was also announced to staff as the new head of global entertainment at ITV.

The latest reshuffle at the broadcaster comes just hours after it was announced that Lee Bartlett, the former managing director of ITV Studios is to leave ITV in August.

Bartlett was promoted to the content head role in June 2008, replacing Dawn Airey, who left to join Five, just two months after he joined from Fox Broadcasting as chief operating officer of the global content division.

A spokesman for ITV said that Fincham's team would "continue to work closely with colleagues in the commercial department, online and ITV Studio."

Separately, it also transpires the broadcaster is set to launch a new series of psychometric tests for its senior management. A spokesman confirmed the move but added: "This program is about identifying and addressing the needs of the senior management, and would not apply to future staff selection."