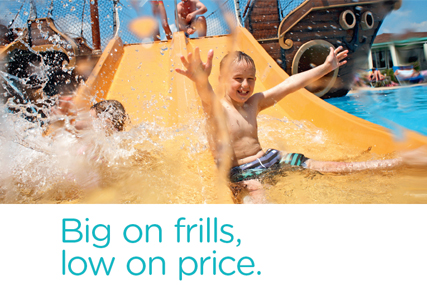 The campaign directly compares First Choice's holiday offers with low-cost airline easyJet's holiday packages.
It claims that easyJet uses "run of the mill hotels", creates a "boarding-time scrum" and that there is "no-one on hand if you need it".
The campaign, called "Big on frills, low on price", launches today. Press ads are running in the Metro and Daily Star, with additional activity across national press over the weekend. The ads will be supported by online and email activity.
It promotes First Choice's holidays to "action-packed" resorts Holiday Villages and SplashWorld, its offer of allocated seating and a 24 hour helpline available to its customers.
Jeremy Ellis, head of marketing, TUI UK & Ireland, said: "Consumers are looking for certainty and reassurance, and our brand tracking is showing significant growth in consumer confidence for package holidays where everything's taken care of.
"This is First Choice's heartland. We see a great opportunity to capitalise on this trend by demonstrating the advantages of going with First Choice rather than trying to cut corners with low cost carriers."
In April, First Choice became the first mainstream holiday operator in the UK to only sell all-inclusive holidays.