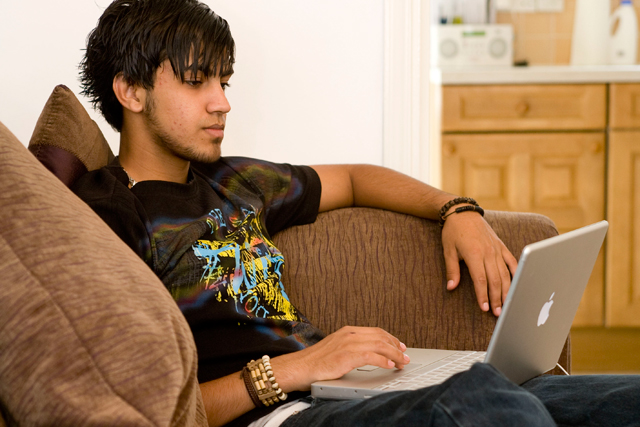 It's like the difference between watching a movie in a theater or on a 14" TV - or a glossy full-page magazine ad vs a small classified.
Yes, format matters. Online, larger ads that occupy a bigger portion of the screen and use high quality images and video can make a big impact on results.
In fact, it's the creative that drives performance.
According to comScore, the creative has four times the impact on results as the media plan does.
An analysis of 400 campaigns indicates that the creatives contributed to 52% of the overall results, while the media plan contributed to just 13%.
Furthermore, research by Dynamic Logic on mobile banners shows that while average creative has a positive lift in brand awareness, message association, brand favourability and purchase intent, the bottom echelon of creatives has an adverse effect on performance.
The lowest performing creatives actually reduced brand awareness by 2.7%, brand favourability by 4.9% and purchase intent by 4.0%.
The question is, with online branding becoming more important for advertisers, how can creative formats be best used to build a brand?
According to eMarketer, people spent 25% less time reading newspapers and magazines over the past two years while devoting 10% more time to the internet - and a whopping 50% more time consuming mobile.
As people spend less time with magazines, advertisers must find new ways of delivering a powerful branding experience.
The good news? Today's most compelling display ad formats do the job.
To track the most effective ad formats, MediaMind looked at engagement across 300,000 creatives from our the database. As a global ad server this database spans work conducted by thousands of brands, agencies and campaigns around the world.
We based our results on dwell, one of the most telling metrics for measuring the effectiveness of branding campaigns.
Dwell rate measures the proportion of impressions that were touched by the user's mouse for more than one second. Average dwell duration measures the length of exposure.
This metric was independently evaluated by comScore in research that showed that dwell is linked to higher brand effectiveness and is more relevant than a click count.
The research showed that users who were exposed to campaigns with high dwell were three times more likely to search for brand-related keywords and 70% more likely to visit the advertiser's site.
During the visit, users view more pages and spend more time exploring the brand on the site.
Here are some of the ad formats that were seen to generate the highest engagement from users and can create a powerful online branding experience.
Sidekick

Sidekicks help get ample space for a brand without forcing users to leave the publisher page.
Sidekicks were chosen as one of six IAB Rising Star units, formats selected from a pool of 36 ads by experts from the IAB.
Sidekicks work by elegantly pushing the publisher content aside to give the brand center stage.
An example of a sidekick can be seen in this campaign by Royal Caribbean for the new cruise ship Allure of the Seas.
In that campaign an entire microsite could open up from the ad without the user leaving the publishers page.
Looking across the board at the performance of sidekicks in general, the results speak for themselves.
Compared to a polite banner, the average sidekick delivers 60% higher dwell rate and 37% higher average dwell duration.
Pushdown

The second best performing format was pushdown banners.
Pushdown banners are loaded much like regular banners, but when the user triggers the ad the banner pushes down the publisher's content, giving more space to the advertising message.
Although they take up a large portion of the screen, it's a very subtle format because the user need only scroll down to view the publisher's content.
Like the sidekick, pushdown banners are one of the IAB Rising Stars ad formats.
On average, users were 164% more likely to engage with a pushdown as compared to a regular polite banner (as measured by dwell rate.)
Homepage takeover

Homepage takeovers, which cover the full screen with a creative, are popular with advertisers as a great way to deliver an impactful branding experience.
They are a favourite for launching new products and movies, in part thanks to levels of engagement.
We found dwell rates for homepage takeovers were 32% higher than polite banners and average dwell duration was 67% higher.
Messenger ads

Tiny but enormously effective, messenger ads deliver their messages in the idle minutes of waiting that occur during chat sessions.
While users wait for their friends' replies, they are much more likely to engage with the ad.
An interesting example of how these work can be seen in a campaign by Nike for its new free running shoe, which opened a full screen application from a click on the small (240x60 pixels) banner.
The Nike app allows users to view video details about the shoe, explore videos and even download PDFs explaining Nike Life's new approach to running shoes.
Our research showed that dwell rate is a remarkable 193% higher than polite banners, while average dwell duration is 163% higher.
Video extender

Another star performing format was the video extender. A small button allows you to drag and expand the video over content to any size you want, and the video continues to play while being resized.
User engagement with these video ads proved very strong, with dwell rates 103% above polite banners and average dwell duration lasting 39% longer than polite banners.
Conclusion

Seeing the difference the right format can make to performance in a given situation is revealing.
As users shift more time to online advertising from traditional media such as magazines and newspapers, advertisers have a great opportunity in seeing the ad format as a quintessential part of the creative and the success of a campaign.
MediaMind