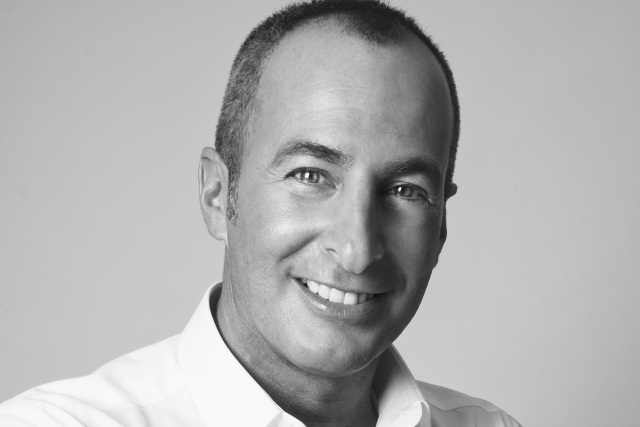 Too many acquisitions fail to fulfil their potential because the sellers and buyers don't spend enough time talking about the emotional challenges involved in selling the baby.
You gave birth to it, built it according to your vision, vacuumed the office before you had a cleaner, didn't pay yourself when you needed to invest in people and new systems. If you had a brilliant idea in the shower one morning, you could make it happen that afternoon. Your DNA runs throughout and, despite its size, you still control how it's positioned and what it delivers. It may be your baby, but once you've sold it, it won't be your baby any more.
Today's agency landscape provides many lessons for both buyers and sellers on what makes a successful acquisition and how to integrate or merge human capital businesses. It's a sector that has been consolidating with a vengeance during the last 10 years, a trend that has probably already changed the landscape for good in most of the world's key markets as far as start-ups are concerned.
There has been the need to establish a foothold in the key growth economies and emerging markets. If your proposition is global, you need to have a strong presence in China, and WPP bought some of the best independent communications agencies in China before the other holding companies' feet had even touched the ground at Pu Dong airport when it opened in 1999.
More recently, Publicis Groupe's spate of acquisitions during the last three years in Brazil, and the multiples that they have (allegedly) paid, feel like a vanity project and knee jerk reaction to WPP's success in China. Time will tell whether Publicis over-paid for these acquisitions in Brazil but the Brazilian economy has faltered (GDP likely to have grown as little as 2% in 2012) and WPP own two of the top three networks in Brazil (as they do in China), and have grown these organically in Brazil. The imperative to build a credible foothold in key emerging markets has driven a significant proportion of M&A activity.
Digital is another factor driving acquisitions, and the failure, by and large, of the traditional creative agencies to develop a full service digital offering. The holding companies have been acquiring digital independents in all their key markets – and we're not just talking about full service digital agencies (WPP's acquisition of AKQA, for example, and Publicis Groupe's acquisition of LBi), but also the acquisition of specialist shops that deliver web, mobile and app development, social media activity and search marketing skills. Mobile currently tops the digital acquisition wish list.
Acquisitions also continue to shore up creative agency brands that have been going through a period of managed decline in key markets, and where transformational leadership on its own is unlikely to restore reputation and deliver organic growth. DDB London's acquisition of Adam & Eve is an obvious example. McCann-Erickson's acquisition of W/Brasil in Sao Paulo is another.
Meanwhile, increased activity by the main Asian owned groups has changed the global landscape. Dentsu's acquisition of McGarry Bowen, and Cheil's acquisition of the Barbarian Group and McKinney (all in the US) deliver an entirely new cultural dimension to the concept of selling your baby, when the new parents have grown up in a totally different agency culture. Even in staunchly independent markets like Germany, where the independents still control an estimated 70% of spend through creative agencies, one senses that the tide is starting to turn, as local icons consider selling to non-German parents.
This dramatic global consolidation has impacted on the smaller independents and start-ups. It's getting tougher to run a commercially successful independent when more of your competitors have been absorbed by the major groups.
Yes, if you have great talent and a compelling proposition, there's a narrative around being independent that can resonate with clients (predominantly local clients). And agencies with a strong sense of self are often more appealing to agency talent. But in a world where retainers are being replaced by project fees, time spent by independents on business development and maintenance of the pipeline is a disproportionate drain on resources, whereas the competitor that is now part of a larger group has more support in areas like finance and IT, and can shake all those existing client trees within the parent group to catch the hanging fruit.
But a lot more of the entrepreneurs who run independents know other entrepreneurs who have sold their businesses to major holding companies and groups than would have been the case ten years ago. They understand that they will lose control, and they talk much more about finding a "cultural fit" than they would have done even five years ago.
So what are the key lessons to be learned when it comes to selling the baby? Firstly, be clear about the key drivers for the sale. If it is about maximising earnings from the sale, don't just look at multipliers based on projected revenue and profit through the earn out. Think about which buyer is likely to deliver clients that will fund the earn out and deliver real revenue opportunities, and what kind of additional support the different purchasers might bring to bear.
Secondly, be clear about what it means to lose control and think about how you will have to evolve in order to remain motivated and engaged. If you don't enjoy stakeholder management and quarterly financial reporting, put somebody in charge of this who does. Expect things to move more slowly and find deep reserves of patience that you didn't know you had.
Thirdly, sell to a parent who respects you for who you are and who appears to get you, whilst ensuring that there's mutual recognition and alignment on what it's likely to be like post-sale. Be prepared, on occasion, to work alongside leaders from other group companies that you wouldn't have hired to pour the coffee in your own business. View them all as one big, dysfunctional family and recognise that every family has its 'uncle Bob'.
Fourthly, don't forget your clients and your staff. Selling a business is a huge distraction and sometimes the clients get forgotten in all of this. And finally, acknowledge that selling the baby is a hugely emotional, life changing thing to do. Don't be afraid to show your human side when you do it. Your clients and your staff will appreciate the sentiment. After all, it's their baby as well.
Gary Stolkin is global chairman & CEO of The Talent Business