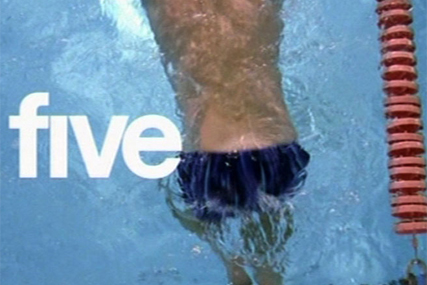 According to RTL's results, the Five family of channels made revenues of €303m during 2009, down 30% from €432m in 2008. When the revenue is measured in sterling the drop was 21%.
RTL reported that spot ad revenue at the Five family of channels, which includes Five US and Fiver, was down 23.6%, against a TV ad market that was down 12.5% year on year.
Five's operating EBITA (earnings before interest, taxes and amortisation) was minus €10m, down from a positive figure of €2m for 2008. However, if a €22m programming writedown and €9m restructuring costs are included, Five's losses were €41m during 2009.
Five reduced its operating costs, excluding restructuring costs and write-downs, by £65m or 19% in 2009, mainly as a result of significant programme cost savings.
The full-year loss of €10m was an improvement on Five's first half EBITA figure of minus €19m.
In RTL's interim results in August, the value of Five was written down from €250m to €110m. RTL said the impairment reflected the worsening of both the advertising market and Five's share of the market.
Five's family of channels saw its net ad share fall to 8.4%, down from 9.6% in 2008.
The terrestrial channel's share of adult viewing was down slightly at 5%, a decrease of 0.1%, but the Five family of channels was up 0.1% with 6.3% of the audience.
FreemantleMedia, the producer of the 'X Factor' and the 'Idol' franchise, reported revenues of €1.2bn, down 1.7% year on year, and EBITA of €155m, equal to 2008.
Gerhard Zeiler, chief executive of RTL Group, said: "Although the revenue decline has slowed considerably since autumn 2009, we cannot expect a quick recovery of advertising revenues to previous levels.
"While we remain cautious, we will also continue to invest in promising business opportunities. These include on-demand services, digital pay channels to establish a second revenue stream, content production, and our broad range of diversification businesses."
Overall, RTL reported revenue of €5.4bn, down 6.3% year on year, and its pre-tax profits were €518m, down 1.9%.