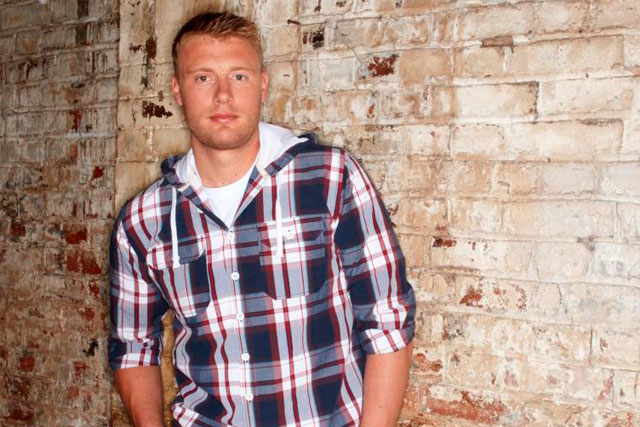 The 6ft 4in Flintoff recently fronted an advertising campaign for supermarket Morrisons.
He has now signed up as brand ambassador for Jacamo, the men's oversized clothing range owned by the internet and home shopping group, N Brown.
Flintoff will feature in Jacamo's catalogues and online store promotional activity from August this year. Jacamo sells its own branded clothes, along with high-street brands, such as Ben Sherman
He will also be working on designing his own range "Flintoff" by Jacamo, which will launch in January next year.
The Freddie Flintoff range will be based on what Flintoff likes to wear including wardrobe staples such as dark wash jeans, cargo trousers, utility jacket and a classic three piece suit.
Jacamo clothes are sold in a wide range of sizes through to 5XL.
Alan White, chief executive of N Brown said Flintoff's broad athletic build would "provide a strong point of identity for our customers base."