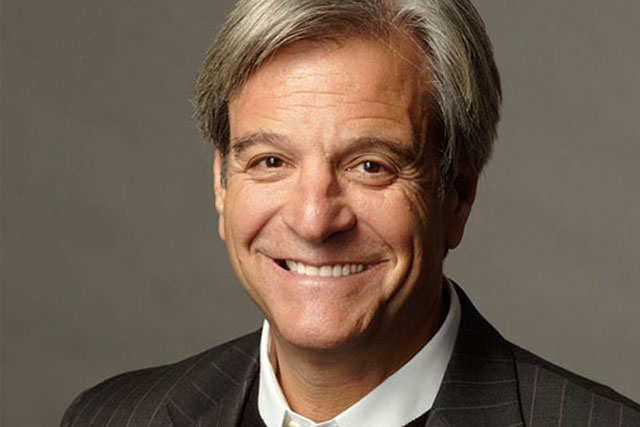 The arrival of the European print edition of Forbes magazine last month, after 94-years of publication in the US, has been seized upon by some as a shot in the arm for traditional print publishing.
Here is an established publisher, as old-school as America can get, investing in repro, ink on paper and printers overseas, while battling with distribution costs and all the politics and trading that comes with securing prime positions on newsstands in 11 European markets.
In reality of course, to only focus on its traditional publishing model misses the bigger picture entirely.
Forbes Europe's initial circulation of 20,000 copies, of which most are controlled, appears all too modest a base to challenge the business media elite, but its sights are set on nothing less than sector domination.
At the heart of the ambitious empire sits its website – Forbes.com – which outgrew the relatively narrow confines of its flagship magazine long-ago.
Building on Forbes' staple of rich lists, business-tips and profiles of the powerful, over the past year it has designed a comprehensive new offering under eight channels and no less than 75 sections. Content has expanded to include live market updates, lifestyle and travel services, educational advice and its own networking opportunities and photo galleries.
The site regularly attracts "up to 20 million unique users per month", according to Mike Perlis, who became chief executive of Forbes last December, and is now responsible for the lion's share of group advertising revenue, albeit only "slightly more than we're enjoying in print".
Put simply, print dollars are not being replaced by digital dimes, but rather supplemented by digital dollars. It signals a tipping point few have yet to achieve. Among the UK's more digitally-focused publishers, such as Future and Media Week's parent Haymarket, the current digital take home is closer to a third.
"It's very different for Forbes than other publishing companies that traditionally started in print," says the group's first chief executive not to have the surname 'Forbes'. "I think we've been able to achieve that because we single-mindedly set Forbes.com aside for a time and built it independently, before integrating it into the whole. It was really important in terms of service to readers and opportunities for advertisers."
Drawing on 25 years of experience
Perlis has been advising Forbes as an investor for much of the past decade, and the decision to make the site justify itself independently from the outset was a trick he first implemented as president of another US powerhouse, special interest publisher Ziff Davis.
He says: "If you think about Time magazine, if you think about Sports Illustrated, they never really separated their internet activities from their core publishing activities. And you get stuck in a situation when you try to decide, is this a print story or is this an internet story?"
"And when you equivocate that way, generally what ends up happening is the magazine ends up getting the article first, and you end up with a muted internet product."
However, as important as Perlis believes that initial divide was - and Forbes housed its digital sales and editorial teams in separate buildings, with different chains of command - he says it's just as vital to have the operations working in unison today.
"Now, in a world where people are looking for integrated content distribution, and looking to do integrated marketing buys against that content distribution, it's just as right to be putting these together," he says.
Forbes completed the merger of its print and online operations in 2009 and has never looked back. "It was driven by changing user dynamics," claims Perlis. "It got to the point where people were getting their information with such frequency and consistency from multiple sources, people simply stopped being just print, or just electronic."
Since reaching that particular tipping point the chief executive says the entire business has been propelled by a social media strategy, the likes of which has never been seen before.
"It's really very innovative," he says. "We hired a chief product officer Lewis D'Vorkin almost a year ago who has completely refashioned our platform. It's been completely rebuilt on new technology with a team of people who really know what they've doing on the social web."
It has resulted in Forbes' 75 full-time editorial staff being joined by 700 "contributors", some of which are paid, some of which are not, but they are all said to be "passionate and expert" in their specialist areas.
"Unlike other sites we don't call them bloggers, we call them contributors," Perlis explains. "They are not just given a platform and set loose, they are curated.
"Each of these contributors has their own set of tools that allow them to connect to the social web. Connect to Facebook, connect to Twitter, connect to slideshows, to build video. They have been given, in essence, their own home page."
Together they are said to create a "content continuum" that has captured the zeitgeist of social media, where everyone is publishing and sharing content and forging relationships, but all presented in the Forbes style and language.
The result? "Our 19-20 million unique visitors, and the associated page views, is head and shoulders above our competitive set."
"We are creating a social journalism environment that allows us to create not a one way but a two-way, three-way, four-way dialogue with people in the marketplace. It's true social media."
Welcome to the new newsroom
Forbes' D'Vorkin, who is a seasoned newspaper, news wire, magazine and TV journalist, has dubbed it "the new newsroom". He describes a "circular process" that links data to editing (both words and talent) to production to content, and ultimately the consumer and marketer.
To help fine-tune this new social media machine, weekly meetings are held in which editors and reporters receive data reports and site analysis, and discuss ways of leveraging content further and boosting engagement.
Far from cannibalising the print product, this online output provides "grist" for the magazine, according to chairman Steve Forbes. He says: "Print allows you to delve into a story much more thoroughly, initially. Online allows you to amplify and spur on a story, which gives you the grist to develop another print story.
"In this environment you have to be able to write or create content for all kinds of platforms, and the characteristics of each platform is different, but each brings a unique way of conveying information, continuing the conversation. To do one without the other misses a very real opportunity."
But making such leaps in such a short space of time, and effectively managing a global team of more than 700, comes at a price. There are a small, but growing number of dissenting voices on the web from disgruntled "contributors," who feel "let down" or "cheated" after being heavily edited, and in some cases, blocked from their accounts completely, following discrepancies or even standard complaints.
Time will tell whether this backlash will become a significant problem for the publisher, but for now it's all eyes on global expansion.
Perlis says: "If you interview Martin Sorrell or any of the big agency holding company guys, they'll tell you they're looking for integrated marketing opportunities.
"Increasingly we have big campaigns for multimillion dollar advertisers who are looking for integrated marketing programmes."
The chief executive is eager to stress that Forbes remains bullish about its profitable 900,000 print copies too, which he describes as "almost like a club". Its international presence will remain highly targeted and, to cynics perhaps, largely symbolic.
"It's really important that Forbes magazine appears on newsstands where our core constituencies travel, in airports, in important hotels and in media hubs", he says. "But is it important for us to be in every drug store, supermarket, discount chain? No."
Global expansion in mind
The aim is to have 30 European contributors within the year, significantly ramp-up its approximately two million regional unique users, and lift print circulation too. Expanding its footprint in Asia is also on the agenda.
Rivals will overlook the aspirations of the new-comer at their peril. "The Economist, Fortune – none of those entities have the combination of internet and print like we do," claims Perlis. "The Wall Street Journal is who we see as our direct competitor, with a powerful print and web product."
"Our success isn't measured by what our market share is, but how we're able to grow circulation in print, unique visitors and advertising revenue across the combination of our integrated marketing product.
"We're able to deliver premium position in the magazine, premium position and opportunities on the internet, and later app opportunities and, increasingly, event opportunities, conferences, shows.
"We intend to offer the full range of Forbes products in Europe."

Perlis on…
Apple: I'm not in the business of patronising Apple. In the industry there's a lot of conversation about how tough it is to work with Apple, but ask somebody on the street, ask somebody who's waiting outside an Apple store what it's like to do business with Apple. Apple delights consumers in a way that no company has since Disney.
They have achieved something we all really work for, which is to delight and please our users. So whatever challenges there are [in partnering with them] we should look past and see to the consumer.
Future of print: I think there's been a lot of confusion about print being dead, based on business models not working, as opposed to whether or not readers really still want magazines. I think readers really still want magazines, magazines that have the right kind of proposition. I think there's been a lot of separating of wheat and chaff.
Forbes mission: It's a very exciting time for us and our organisation. We're about entrepreneurship, we're about free market capital, we're about business and the information forums that can be created around our business. Providing a backdrop for the people who are building and shaping the economy.


Source: comScore
Selected business sites, Total US Audience - April 2011
Media
Total Unique Visitors (000)
Total Internet : Total Audience
214,467
Yahoo! Finance
43,407
CNN Money
15,296
WSJ.COM
14,121
Forbes Digital
12,004
TIME.COM
11,551
FORBES.COM
10,539
BLOOMBERG.COM
9,260
BUSINESSWEEK.COM
6,806
THESTREET.COM
3,636
ECONOMIST.COM
1,736
FT.COM
671
Source: comScore