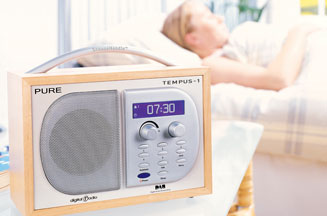 Digital Radio UK is being set up to pave the way for radio to be broadcast only on a digital platform. The industry has a target to be completely digital by 2015.
Headhunters Odgers Berndtson are leading the search for a candidate alongside Tim Davie, the BBC's director of audio and music, and Andrew Harrison, chief executive of the commercial radio trade body the RadioCentre.
Issues to be addressed by the new body will include where funding would come from, how digital platforms would be rolled out and to what time scale.
Ennals has previously worked for British Airways, Mars, Reebok, Lloyds TSB and Universal Music and Pictures. He joined Digital UK in 2005. He left to join Nike as its president of footwear and leather goods.
Lord Carter's Digital Britain report set a target for digital switchover of 2015 with 50% of all radio listening expected to be via a digital platform by 2013.
In the third quarter of this year 21.1% of all listening was on a digital platform. This includes listening through a computer, through DAB or through a digital TV set.