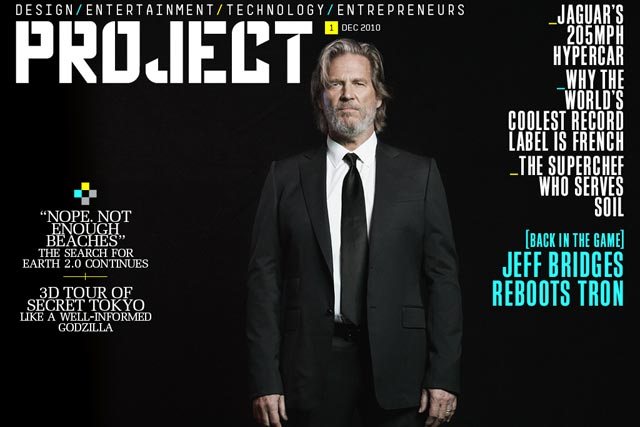 The magazine launched yesterday (30 November), four months after Marketing first revealed Virgin's plan to publish a consumer magazine.
Advertisers include Ford UK, Lexus, American Express, Panasonic, Ford Canada and Kronenbourg.
The launch is supported by a marketing campaign, created by The Brooklyn Brothers, which will promote the products in the UK, US, and other countries.
Project is priced at £1.70 and is available from the Apple app store. It has been created with the support of customer publisher Seven Squared.
Branson said: "When my daughter Holly, who is special projects manager at Virgin Group, first told me she had agreed to sponsor an iPad-only magazine idea from one of our young entrepreneurs, Giovanni Donaldson, I thought she was talking Double Dutch.
"It wasn't until Gio and Holly showed me the amazing, innovative editorial and advertising in Project that I 'got' how ground-breaking digital publishing can be. To be frank, it blew me away."
The title, edited by former FHM editor Anthony Noguera, claims to have four key editorial strands - design, entertainment, technology and entrepreneurs.
Additionally, the title's international team of contributors will be blogging daily about news, design, film, fashion and technology.
The cover star of the launch issues is the American actor Jeff Bridges and the cover shoot was created by photographer Warwick Saint.

The debut issue also includes features on Soho House founder Nick Jones, and chef Yamauchi Kazanori.