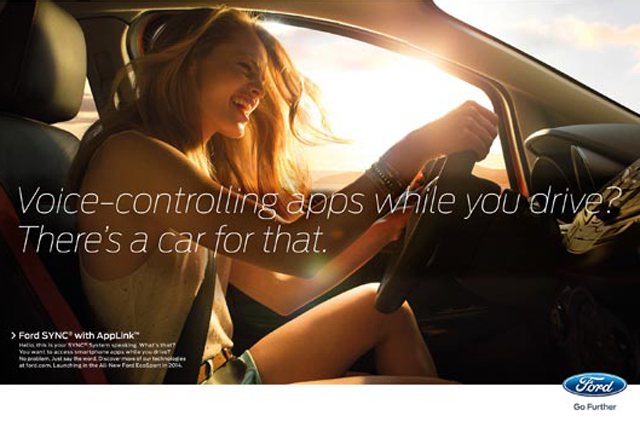 The car marker is timing the pan-European campaign with the final of the UEFA Champions League at Wembley, of which Ford is a sponsor, and its anticipated 150m viewing audience.
A 30-second TV ad will break during the half time interval on Saturday's (25 May) Champions League Final between Bayern Munich and Borussia Dortmund, with the aim of bringing to life Ford's "Go Further" brand promise. Ads will also be shown on perimeter board during the game.
Ford is placing a heavy digital and social focus on the new campaign, and visitors to Ford's homepage greeted with a new-look design emphasising range of "smart, safe and green technologies".
"The UEFA Champions League Final has a bigger TV audience even than the Super Bowl," said Roelant de Waard, vice president for marketing, sales and service at Ford of Europe.
"It's the perfect opportunity to present the Blue Oval to millions of customers as a brand that offers great cars with remarkable technologies that make life a little easier, safer and more fun."