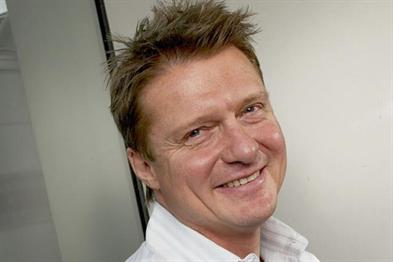 This put Barnes close to earning as much he had in 2010, when he benefitted from a total package worth £606,000.

That included a salary of £400,000 and a payout £97,000 from a long-term incentive scheme, which is no longer available to any executive.

Barnes, who resigned as commercial director on 31 March 2011, took home £108,000 in salary, £100,000 in variable pay and £3,000 in benefits.

For the last nine months of the year his wholly-owned company Rapid Consulting received £300,000 for advertising trading consultancy services.

Barnes had the experience of leading Channel 4's commercial team for 20 years, while the broadcaster was without a sales chief in the period between his departure and Allan's arrival.

Allan, who was at the time managing director of OMD UK, was given the job in July and started on 13 September.

He earned a salary of £91,000 for the period to the end of the calendar year, equivalent to full-year pay of just over £302,000.

Allan also took home £22,000 in variable pay. According to Channel 4's annual report its sales team, including Allan, was eligible for maximum performance-related pay of 50% of salary, down from 75% in 2010.

Channel 4's advertising revenues dropped 1.9% from 2010 to £778.9m, with its main network hit by a near £20 million fall in ad revenues in its first year without reality stalwart show Big Brother.
But overall the broadcaster made a pre-tax profit of £44m in 2011.

David Abraham, who has been chief executive of Channel 4 since May 2010, took home £701,000.

This consisted of £490,000 in salary, £88,000 in variable pay and £123,000 in benefits.

In 2010 he was paid a total of £528,000 between the months of May and December. This included a base salary of £324,000, a bonus of £123,000 and pension contributions of £81,000

Speaking after Channel 4's results presentation today, Allan said Channel 4's 1.9% year on year decline in TV ad revenue could be attributed in no small part to the autumn trading season of 2010.