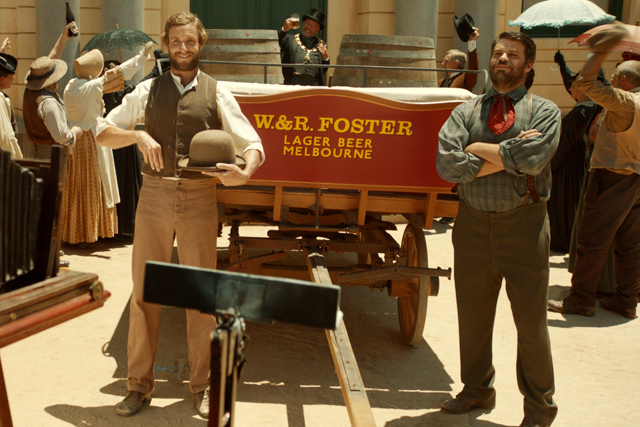 The TV spot, "anticipation", recreates the moment in Melbourne in 1888 when the lager was first introduced to the people of Australia.
It opens in the searing heat of an Australian summer, with a large gathering of people at the front of a town hall building. Brothers William and Ralph Foster – played by the actors who play the brand's usual ambassadors 'Brad and Dan' – let the mayor sample their new beverage. Upon tasting the lager, the mayor praises it with the words "little ripper".
The ad, created by Adam & Eve DDB, closes with an adaptation of the brand's current endline, "Foster's. Good Call since 1888". It forms part of a comprehensive campaign for the brand, which will also feature outdoor, digital, social media and point-of-sale.
Gayle Harrison, Foster's brand director said: "Foster's 125th anniversary will provide an excellent year-round platform to focus celebrations around the outstanding quality and heritage of the product, which make beer drinkers proud to drink Foster's."
She claimed that the 'Good Call" advertising, introduced in 2010, was "universally loved by our consumers and levels of consumer engagement" and had caused brand reputation to "soar".
Separately, Heineken is gearing up to launch a new low-ABV, lemon-flavoured lager to tap into the growing sales of lower-strength beers. The 2% lager, called Radler, will be aimed at younger consumers.
The drink is popular across Europe, especially in Germany, and the name Radler comes from the word for "cyclist" in German. An ad campaign is expected in April.