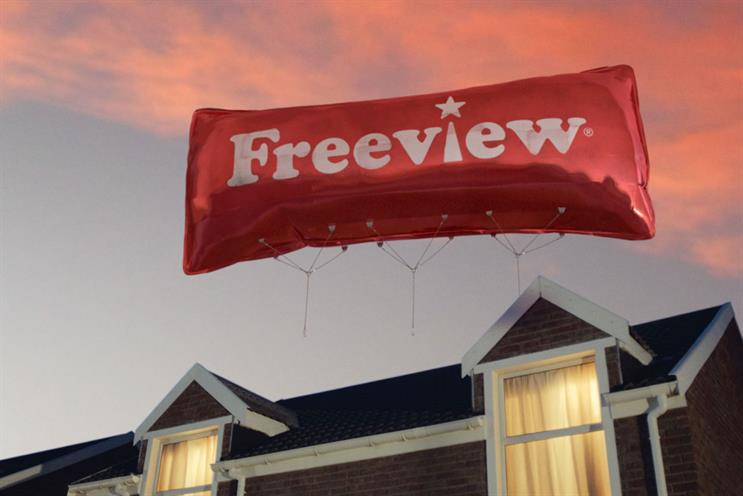 The 30-second TV spot, created by Leo Burnett, will air on Friday and states that Freeview provides over 95% of the most-watched programmes in the UK.
The spot will continue to use helium balloons, which it has used in its previous campaigns to represent programmes available on Freeview.
In the ad, viewers follow the balloons on their journey around the city, until they reach their destination at a house in the suburbs. As soon as they have floated through an open window, a TV is heard being flicked on and a screen glows behind the curtains.
The ad follows recent research from Freeview that showed many people are paying for channels they are unlikely to watch. Households are spending £199.32 a year on average, on unwatched pay-TV channels and 75% of their viewing hours are spent watching free-to-air channels.
Guy North, marketing communications director, Freeview, said: "As household budgets are increasingly stretched, we're highlighting the alternative to pay TV.
"Our latest campaign encourages consumers to question whether an expensive subscription package is really right for them if most of the content they watch is free-to-air."