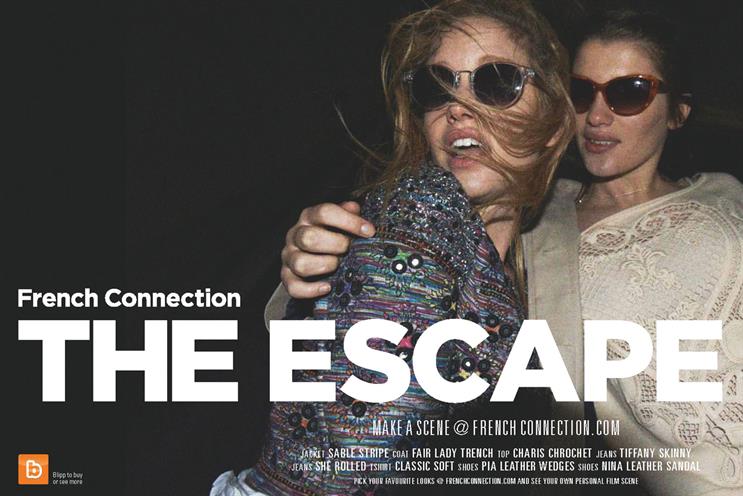 The fashion brand was a founding client of the agency, whose management had also worked on the business at their previous shop Fallon.
101 said in a statement: "It has become apparent that, in both advertising and beyond, we are pulling in different directions, and we have therefore chosen to part company decisively in order to pursue other opportunities."
The brand, which has just launched the spring/summer collection, is weighing up its options and said it would not conduct a formal pitch process. However, it is likely to meet with agencies while it considers how to complement its in-house resource.
Jennifer Roebuck, the marketing director, said: "We enjoyed working with 101 for two-and-a-half years, but we're looking at new ideas."
Following Fallon's "I am the man/I am the woman" work for the high-street chain, 101 developed the "I am the suit" activity. The agency has also created a forthcoming campaign, called "make a scene", to support the spring/summer collection.
Laurence Green, a founding partner at 101, said: "French Connection has always been a bold advertiser and an unapologetically demanding client. We have done some great work together and wish Stephen [Marks, the chief executive] and his team all the best."