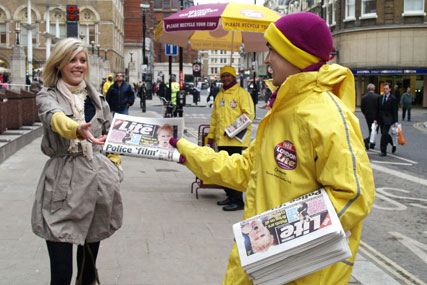 Associated announced a consultation on the newspaper's future on October 27, putting 36 jobs at risk. It said at the time it was entering a consultation but did not give a specific time frame.

Steve Auckland, managing director of Associated Newspapers Free Division, admitted at the time the company was "concerned about the commercial viability" of the newspaper.

Today, Auckland said: "Following a lengthy consultation with London Lite staff, we've together decided to produce our last issue on Friday 13 November."

Its closure will cap a tumultuous period in the London press sector. In September, News International closed thelondonpaper. Meanwhile, last month, the London Evening Standard went free of charge and upped its daily distribution to 600,000 copies.

The London Lite launched in August 2006, primarily as a spoiler to News International's thelondonpaper and to protect sales of Associated's then sister paid-for newspaper, the Evening Standard.

Associated retains a 24.9% stake in the Standard, which was taken over by Russian oligarch Alexander Lebedev in January.