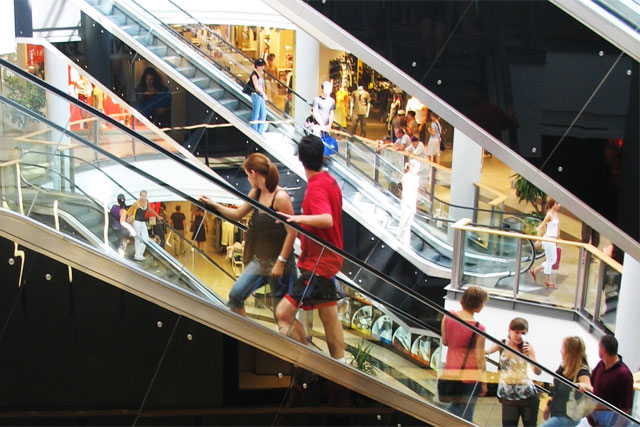 As turmoil in the Eurozone continues, shoppers are maintaining the hard-nosed approach that they adopted post recession.
When household expenditure started its steady increase a few post-recession years ago while earnings remained static, British shoppers cut back on 'out-of-home' luxuries - items such as holidays and eating out .
At the same time as making these lifestyle sacrifices, they began to spend a bit more on their weekly groceries.
Some of this spend could be attributed to rising food prices, but an increase of volume sales alongside value pointed to a different story, one where people were cooking nice meals home rather than going out.
Baking or cooking at home with family and friends provides a cheaper and more fun way to find those treats.
More and more people are getting back into the kitchen and cooking for their family as well as for friends, hosting dinner parties and sharing suppers.
The trend is supported and perhaps fuelled by TV programmes like Come Dine with Me, Celebrity Masterchef, The Great British Bake Off and numerous celebrity chefs, all with their own recipe shows.
Sales of traditional home baking products like flour rose by 4% in the year up to October 2011, despite prices having risen well above average food inflation.
The biggest increase was seen in the sales of pastry which rose 14% by volume over the year and 25% by value.
Volume sales of cake coverings rose by 9%, dried fruits by 1%, bread yeast by 5%, bread mixes by 7%, culinary aids by 13% and self-bake mixes by 13%.
This increase came at a time when many other grocery categories were experiencing a decline in volume sales.
Shoppers changed their behaviour in other ways too. Nearly three quarters of shoppers - 73% of consumers across Europe - introduced an element of planning into their routine weekly or monthly shop to combat the impulse to spend more when in-store.
People are writing shopping lists and finding and using discount vouchers with far more regularity.
It is also shaping other shopping patterns: the frequency of shopping and destination (to save petrol), or the number of stores visited.
It is only recently that shoppers reached the limit on their ability to absorb the burden of increased costs.
According to SymphonyIRI Group's 2011 report Economic Uncertainty Affecting FMCG Sales, the price of an average UK shopper's weekly groceries rose but the volume of goods sold decreased by 0.9%.
Shoppers are saving where they can to keep the overall price of their weekly shop within budget, but there appears to be a limit to how much the weekly grocery budget can stretch and they are now buying less.
And with shoppers pushed to their budget limits, brands became even more aggressive in their use of promotions to appeal to the consumer demand for saving.
This promotional pressure is most intense in the UK, where nearly 55% of all FMCG products are sold on promotion.
But it's not just the increase in promotional intensity seen over the last few years that is a sign that the shoppers' search for value is still moving on; we see growth of own label in many categories as well as consumers restricting their overall budgetary spend.
Consumers across Europe are buying more retail own label brands than ever before and it's not only recessionary pressures that are driving them there.
Many now perceive them to be 'real' brands in their own right. Our most recent report Retail Private Label Brands in Europe highlights that in the FMCG sector, shoppers in the UK buy nearly as many private label brands as they do national brands.
National levels vary from as much as 49.2% of all FMCG products sold in the United Kingdom to 16.1% in Italy. This compares to around 18.5% in the USA.
Shoppers still seem to prefer to buy national brands where they offer good value. Value is a unique equation in each category and for each consumer segment. But price is not the only measure of value.
Consumers are looking beyond the cheapest headline to the best value for money, meaning that they'll spend more if they think it's worth it.
Quality, flavour, durability and ease of use are also being assessed by conscientious shoppers.
We are entering an era of conscientious consumption where brands need to look at the real value that the product gives to the consumer and then leverage each price point to achieve the best margin and deliver the most return - with different, perhaps lower, volumes of sale.
People still want to buy brands that they trust but they no longer do so indiscriminately - if they ever did.
Tim Eales, director of strategic insight, SymphonyIRI Group