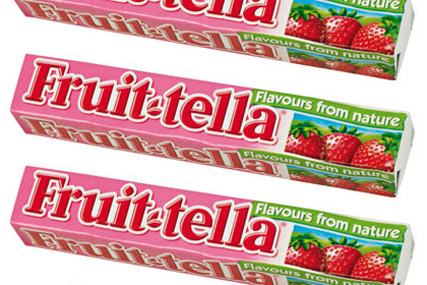 The company will be rolling out the 2Fruity range in May. The TV spots, which also support the core brand, were created by in-house agency Selection, and break in July.
Fruittella has advertised only intermittently on TV over the past two years. During the 90s its ads famously put the line "I'm too juicy" to the tune of Right Said Fred's 'I'm Too Sexy'.
2Fruity will be sold in the same size packs as Fruittella. Its variants include Strawberry and Banana, and Raspberry and Peach.
Perfetti van Melle will also be rolling out TV ads for its Mentos mint brand, targeting its 16- to 34-year-old core market.