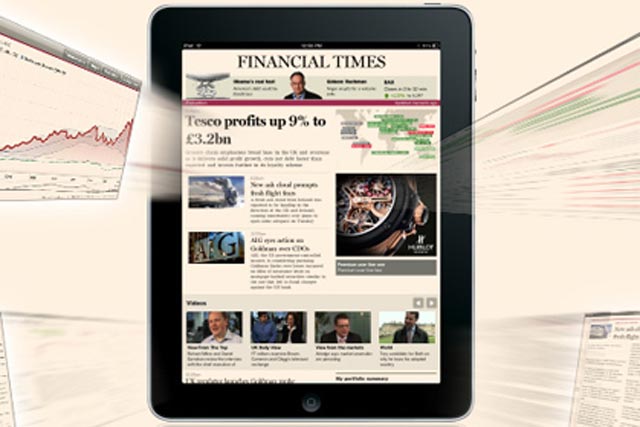 The latest version of the free app, available from today (4 January), will have FT Weekend branding. It will also include content from the Life and Arts and House and Home sections, which also come as supplements in the weekend paper.
Other updates to the original app include more analysis pieces accompanying news stories, a letters section, and a second page of news for its world, companies and UK sections.
It also made changes to the design of article pages to improve reader experience.
The original version of the FT iPad app launched in May last year, with sponsorship from watch brand Hublot. It has since attracted more than 425,000 downloads, according to the FT.