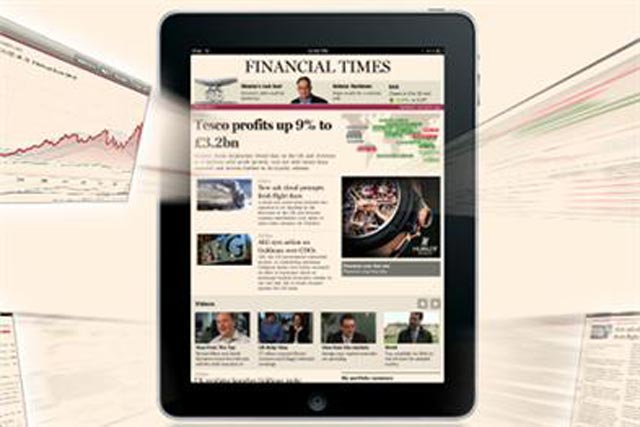 The FT iPhone app arrived in July 2009 and has generated 600,000 downloads up until the end of last month.
The iPad app launched in May 2010, initially in the US, and registered overall downloads of 486,000 by the end of January 2011.
Both the iPad app and iPhone app are free for the first two months. They are then priced as part of the FT subscription package, which includes access to the FT website.
Newspaper publishers, including News Corporation's Rupert Murdoch who launched The Daily tablet newspaper this week, have anointed Apple's creation as the saviour of newspapers.
Like Murdoch, the FT's chief executive John Ridding, has deemed tablets a "profound development for publishers".
He said: "At the FT, we have strong demand for our tablet applications and other mobile digital channels. They enable us to reach a global audience cost effectively, with multimedia tools and services. And, because of our paid-for online model, they represent a viable alternative to newspaper sales."
Zach Leonard, the digital executive of The Independent and i, to Media Week, also said tablets have been a hit with readers.