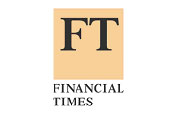 Tullo Marshall Warren has developed a campaign promoting free trial subscription offers, using press, e-mail and online display advertising.
The agency has developed the tagline "From corporate high flyers to fly fishing in Norway", using the image of MC Escher's Sky & Water illustration, to promote subscriptions.
The work and leisure references aim to include the relaunched FT Weekend as a selling point for annual subscriptions.
Press inserts in weekly consumer titles, including The Economist, Time Out and Investors Chronicle, are also being used to promote the offer.