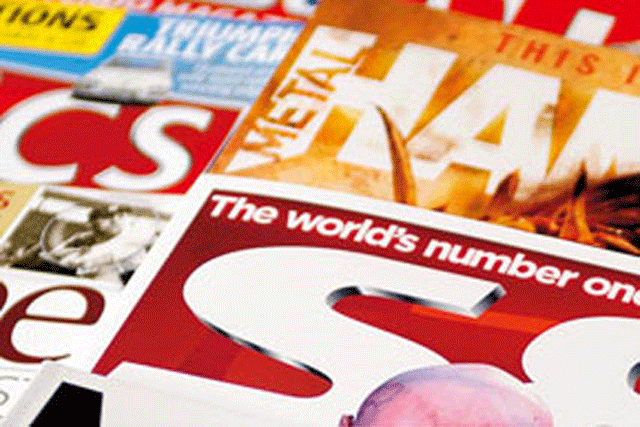 The publisher of T3, Classic Guitar and other specialist titles, which last month axed chief executive Stevie Spring, saw profits plummet from £5.5m, in 2010 to a £19.3m loss, as it was hit by a poor performance in the US.
Revenues fell from £151.5m to £141.7m in the year ending 30 September.
The publisher is now merging its two main businesses, in the US and the UK, as it seeks to strip costs out of the business. Its US business – which has long been troublesome for the publisher – has been hit by problems with its print business.
Future has within the past two years reduced its headcount in the UK from 1,000 to 900. Chief executive Mark Wood told Media Week today (24 November) that the company had a target of reducing its headcount in the US by 25%, from 200, equating to 50 job losses.
Wood, previously UK chief executive, replaced Spring in the group role
He said: "Building on the digital success in the UK, we have taken steps to reorganise the company, merge UK and US operations and create a single global product line. These changes will enable us to operate more efficiently and return the US business to profitability.
"The changes will also mean that we can accelerate our transition to a digital business model and start to sell our entire range of digital content to high-value audiences in the US and other key markets."
Wood pointed to digital channels, such as Apple iPad, through which it could develop its brands in "new and existing markets".
He referred to the example of UK digital brand TechRadar, which is being rolled out in the US.
Other US and UK digital brands are likely to be launched in each other's markets, customised to each market.
Wood said that Future had been guilty in the past of not recognising the global growth potential of its brands.
He denied that Future would become a digital-only publisher, pointing to the example of a number of magazine launches this year, including monthly craft title Mollie Makes.
Wood claimed the title had been Future's most successful printed magazine launch in the past 10 years, pointing to its record number of subscriptions at launch.
The publisher also today launched photography magazine N-Photo.
Follow John Reynolds on Twitter @johnreynolds10