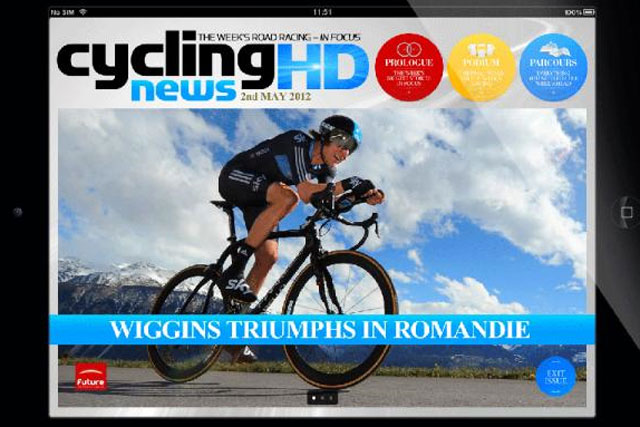 Cycling News HD is published exclusively for tablet devices and will feature a weekly package of road racing news and a round-up of the week's leading races. It will also include analysis and comment from cycling experts, photography of key events and riders.
Future already has a significant presence in cycling, publishing titles such as Mountain Biking UK, What Mountain Bike, and Cycling Plus.
The first issue, which launches this week, will be free of charge. Subsequent issues will be priced at 69p.
Future has no plans to launch Cycling News HD as a printed title, according to a Future spokesman.
There will also be interviews and comment from various names in sport.
Richard Schofield, publisher of Cycling News HD, said the new title will offer advertisers "a range of rich media advertising opportunities."
Future claims to have a monthly reach of 4.9 million people in the cycling sector.
Follow Nick Batten on Twitter @NickBatten2