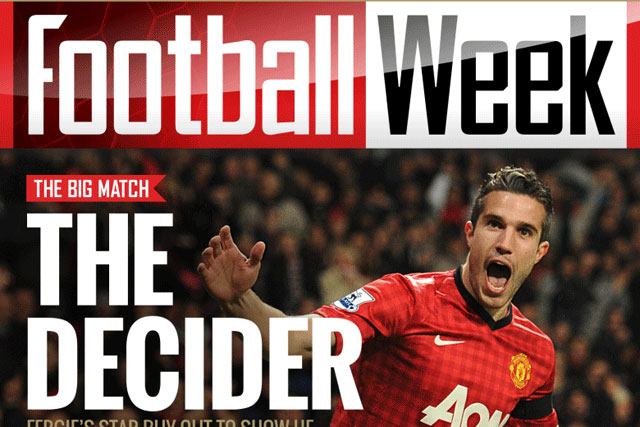 Launching this Friday (1 February), Football Week will use the PA's content on the Premier League, including interviews with managers, coaches and players, to preview every game taking place over the weekend, in the magazine.
Content on the interactive app will then be updated as the games take place, with PA's live data feed. Updates will include commentary, in-game stats and post-match analysis.
Football Week will be produced via Future's own proprietary app creation software, FutureFolio, and aims to tap into an international audience interested in the Barclays English Premier League.
In addition to PA content, a dedicated Future editorial team will provide further content and resource, and football pundit Jonathan Wilson, from The Guardian, Goal and World Soccer, will also be writing a column.
Fives issues of Football Week will be available to download for free as part of a sampler trial, after which it will cost £1.99 a week, £3.99 per month or £19.99 for an annual subscription.
EA Sports, which already has a long-standing relationship with Future as publisher of its Official UK PlayStation Magazine, has been unveiled as the official gaming partner for Football Week.
Mark Wood, chief executive of Future, called Football Week a "unique iPad product and a genuine first for Future".
He added: "We are moving rapidly outside the boundaries of our traditional business and fusing the best aspects of print and web media together for the tablet."
Follow @DurraniMix