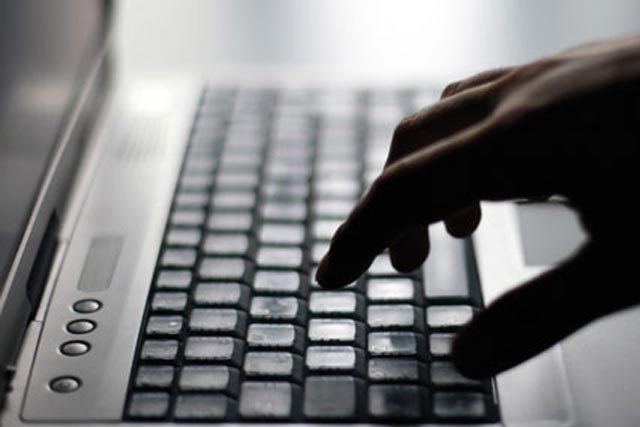 This article looks into an under researched demographic - 55-74 year olds - to uncover what they think of the internet, how they use it and what this means for advertising.
The data is provided by Carat's Consumer Connection System (CCS), giving in depth and media actionable lifestyle, attitudinal and demographic insight.
Who are we looking at and how often do they access the internet?
55-75 year olds make up 28% of the total UK population, which translates to 12,868,000 people
Of those, three quarters of 55-64 year olds and 55% of 65-75 year olds use the internet at least occasionally (5,306 million and 3,158 million users respectively)
Interestingly, although over half of the 55-75 age group are light users (under 15 hours per week,) a quarter can be considered to be 'heavy users' (30+ hours a week) and 45% medium users (15-30 hours per week).
83% of 55-64s and 61% of 65-75s access the internet at least once a week on their home PC or laptop.
What are they doing online?
Regular online activities, at first glance, appear relatively functional - fitting in with established research into this age group's internet usage.
They aim to make life easier for themselves, with personal banking and emails being one of the most frequent activities, undertaken at least once a week, while 38% look for the best products by using online reviews, and the same amount look to get them as cheaply as possible with price comparison sites.
What may come as a surprise, however, is that CCS suggests a third of this group access social networks.
Forty seven percent use either Skype or instant messenger services to communicate, and a quarter stream films/TV at least 2-3 times a month.
In addition, just over a fifth enter competitions at least once a week, and almost two fifths use the internet to access the news online rather than watching it on the television.
Furthermore, we can look at affinity (how more or less likely a group are to behave in a certain way compared to others - in this case 55-75's compared to the overall UK population, expressed via indexes) when exploring consumer behaviours, enabling the planner to make crucial distinctions between age groups.
The sites which have the greatest affinity vary slightly with age; respondents in the 55-64 group are more likely to look at holiday sites such as Expedia compared to the 65-75s. Within both groups informative sites such as Ask, directgov.co.uk and the Microsoft site have fairly strong indexes, as well as newspaper websites such as the Telegraph and the Readers Digest.
The top ten websites 55-75 year olds like to visit are:
Top 10 websites (%)
Source: Carat CCS


Social networking
Social networking has become an increasingly large part of people's day-to-day lives and it's no different for the older generation, although not quite as frequent as the younger groups.
Below is the distribution of Social Networking sites among 55-75 year olds.
Top five social networking sites member of (%)
Source: Carat CCS

The membership among Facebook is highest, although the greatest affinity lies with the more matured 'FriendsReunited', which has an index of 118 and 78 with the 55-64 and 65-75 age groups respectively.
However 30% of 55-75 year olds visit Facebook at least once a month (9% check it daily) while usership within FriendsReunited is considerably less, with only 15% checking it once a month and only 0.5% checking it daily.
We can also examine the most common activities on social networking sites. These include a third reading updates from friends, 30% posting/sending messages and a further 30% looking at content others have uploaded.
Nineteen percent comment on others statuses, 16% play games and 15% chat on instant messenger services on the sites.
Again, a pattern of expected behaviours as well as perhaps some slightly unexpected ones are emerging.
These age groups are not merely part of the social media revolution - they are active participants within it.
Attitudes to the internet
Looking deeper into what is important to these groups when it comes to the internet, it becomes apparent that attitudes in general do not shift much between the 55-65 and 65-75 age groups.
There are, however, some differences to be found.
Sixty two percent of 55-64s and 57% of 65-75s agree that they look to the internet first for research on expensive items.
Sixty percent and 52% respectively even say that the internet is the first place they look for information, while 42% of both groups are concerned about privacy on social networking sites.
A third say email is an important part of their social life. Forty percent and 31% respectively agree that they don't know what they'd do without the internet, and 46% and 48% agree that they spend the majority of their time on just a small number of sites.
The 55-64 group are more likely to share sites they find interesting (35% agree compared to 25% in the 65-75's), 38% say that gaming is for all people not just for children compared to 21% of 65-75s, and 42% say they generally tell the truth on their social networking site compared to only 29% of 65-75s.
The data indicates that, as people get older, the usefulness of the internet diminishes as their priorities shift.
They do not avoid it necessarily because of a lack of understanding or an unwillingness to adopt new technology, more that the function it serves becomes less relevant to them.
While they continue to reap the benefits of being able to more easily manage their utilities/finances, gain access to the news and research/buy products, the aspects that have become increasingly relevant to the younger generation of internet users, of course, are simply no longer relevant.
Planning applications
Such insights can have profound implications for communicating with this audience, enabling us to truly optimise the online experience.
For example, Facebook has clearly broken free from its stereotyped past and the information gleaned from CCS on membership, and even usage, now enables planners to fully utilise its possibilities.
Furthermore, it is clear that traditional papers and TV are now not the only way to target older members of society, encouraging us to add a further layer to our communications as heavy usage of digital editions of papers and VoD becomes increasingly common among this group.
Importantly, the insight that more than a quarter of this group share with friends the websites they find interesting indicates the exciting possibilities of what could be achieved with an effective digital campaign targeting this segment.
In an age where media usage is increasingly fragmenting and becoming ever more digitalised, it is clear that the older generations are not being left behind.
Richard Morris, deputy managing director, Carat